Glorious Transwoman
Glorious Transwoman
Nishtha is 25 and loves cycling, gymming and Zumba. She loves to dress-up and do origami every single day. Nishant, on the other hand, is a child sexual abuse survivor who was subjected to physical abuse, verbal abuse and negligence by his own family. The common thing between the two of them is that they are the same person. Nishant is Nishtha's former name. Nistha is a glorious Transwoman and this is her story.
How was your childhood?
I never felt comfortable in my body. As soon as I joined a school, I was fascinated by my teachers. I would make my own imaginary world where I was a teacher draped in a skirt. Deep inside, I always knew I was a girl but everyone around me kept telling me that I cannot be one. I was constantly told how to be a boy. It was frustrating and exhausting.
I was not allowed to be me and everyone around me, including my family, tried to mould me into someone who they wanted me to be.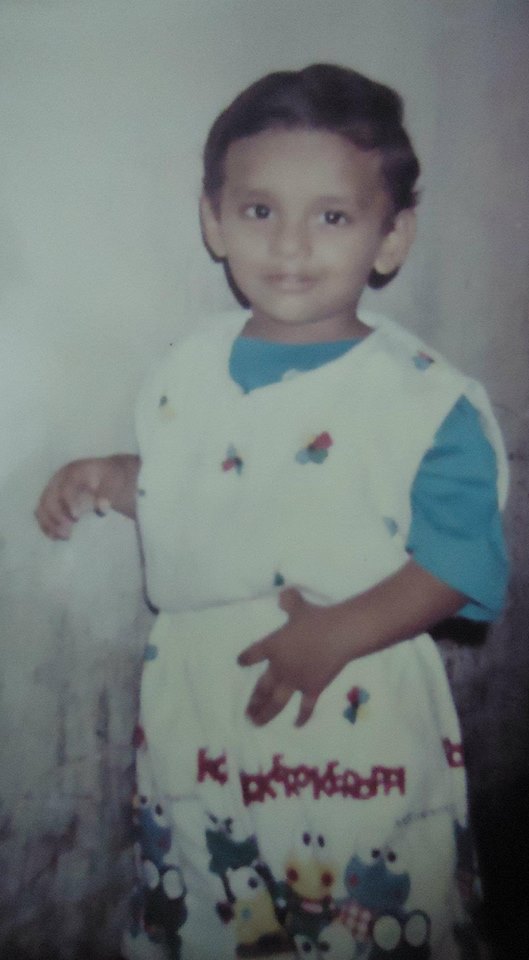 You never trusted your parents while growing up? why so?
My parents never understood me. I was really struggling with my gender because of which there was a lot of aggression in me. I was subjected to physical abuse, verbal abuse and negligence at home.
My parents wanted me to teach me a lesson and I do exactly what they wanted me to do.
For doing so, they tried to disfigure my face, not once, but twice. Fortunately, their first attempt was unsuccessful as someone walked into our house. I was not lucky the second time. My mother pat a hot spoon on my face and left me with a scar I will keep for the rest of my life. Since that day I lost all faith in my parents. I was not able to trust them ever completely. This led to me not trusting anyone in general.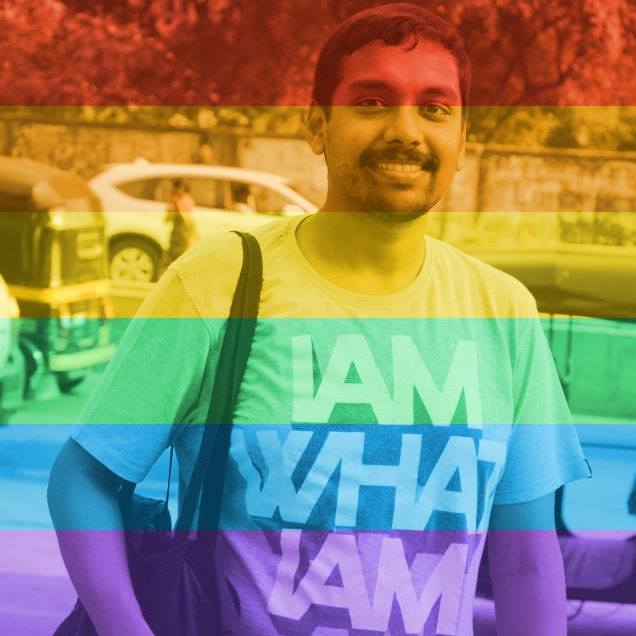 Did people ask you how you got burnt?
Yes, they did as I did not attend school and was taken to the hospital. There was no police involved as I took the entire blame on me becuase I loved my mother.

My mother's love was all that I wanted and I wanted her to be with me and love me.
I did not want other people to judge her, especially the teachers in my school.
What happened at school after this incident?
I went to school after a week. My teachers constantly probed me to know what happened. I was taken to each classroom in the school by my teachers and shown to the other kids as an example of physical abuse. I felt humiliated.
My teachers made the situation worse by being very insensitive about the whole situation.
I was left feeling scared about everything at school. All the trauma ended up in me distancing myself from everyone. The fear kept building in me.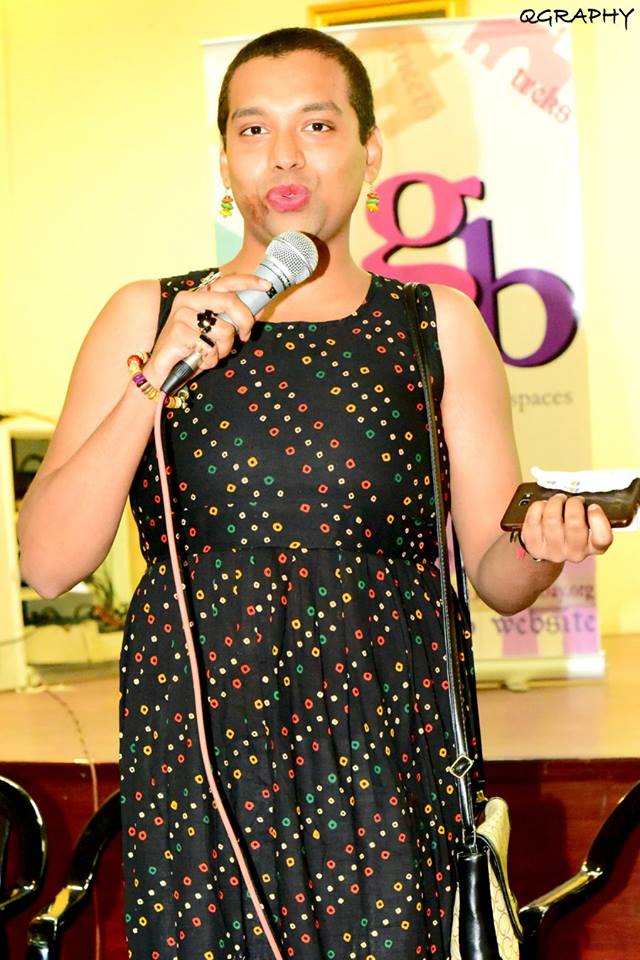 How did you survive sex abuse while you were growing up?
I consider myself a sex abuse survivor rather than a victim. Since the time I was three until I was thirteen, I was sexually abused 6 times by different individuals.
I was too young to understand the difference between good touch and bad touch but I knew that something wrong was going on.
I experienced an internal feeling of disgust. The abusers were pretty old as compared to me. Few were family members and the rest were acquaintances. They used to observe me and find situations to make a pass at me. Most of the times I tried to escape from the situation but sometimes I just could not. In my 8th grade, my mother took me to a play. The play revolved around sex abuse experienced by a girl child. It was then I could connect the dots and understand what exactly was going on.  This is another reason because of which I could not trust anyone.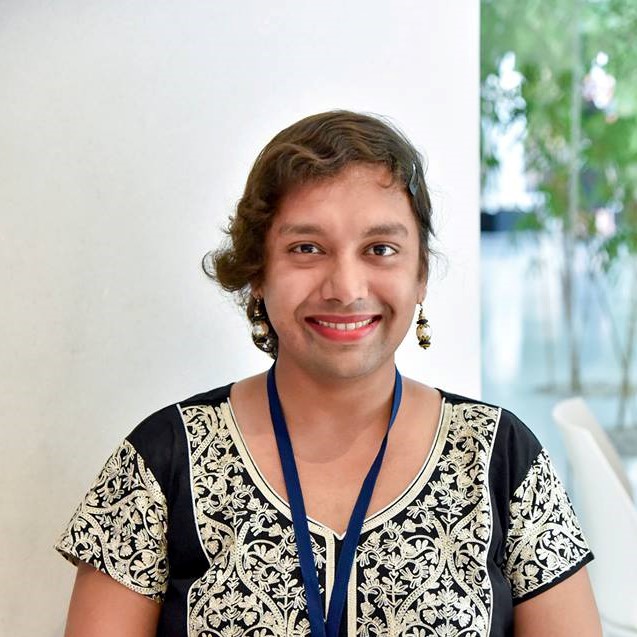 How was puberty?
Puberty was difficult as I was struggling with my gender every single day and I could not talk about it to anyone. I had multiple episodes of depression.
I felt lonely and lost.
There was a lot of bottled up frustration inside as my biological sex was not in sync with the gender I was assigned.
Did you face any discrimination at your workplace?
I am a graduate in bioanalytical sciences. I got a job at an analytical company where I was appointed as a researcher. Apart from research, I was also managing human resources, event management and business development. I was feeling exploited and there was no acceptance at my workplace. For a transgender getting a job is difficult and my employers wanted me the way they wanted me to be.
I was trying my best to manage my personal life and professional life in this orthodox environment.
For my first LGBT Pride Walk in 2017, I applied for a leave and informed my employers that I am queer and I am going for the pride.  I did not want to lie. My employers were shocked after they came to know I identified myself as a trans woman. They told me not to mention anyone about where I worked. There was a lot of transphobia at work so I quit my job.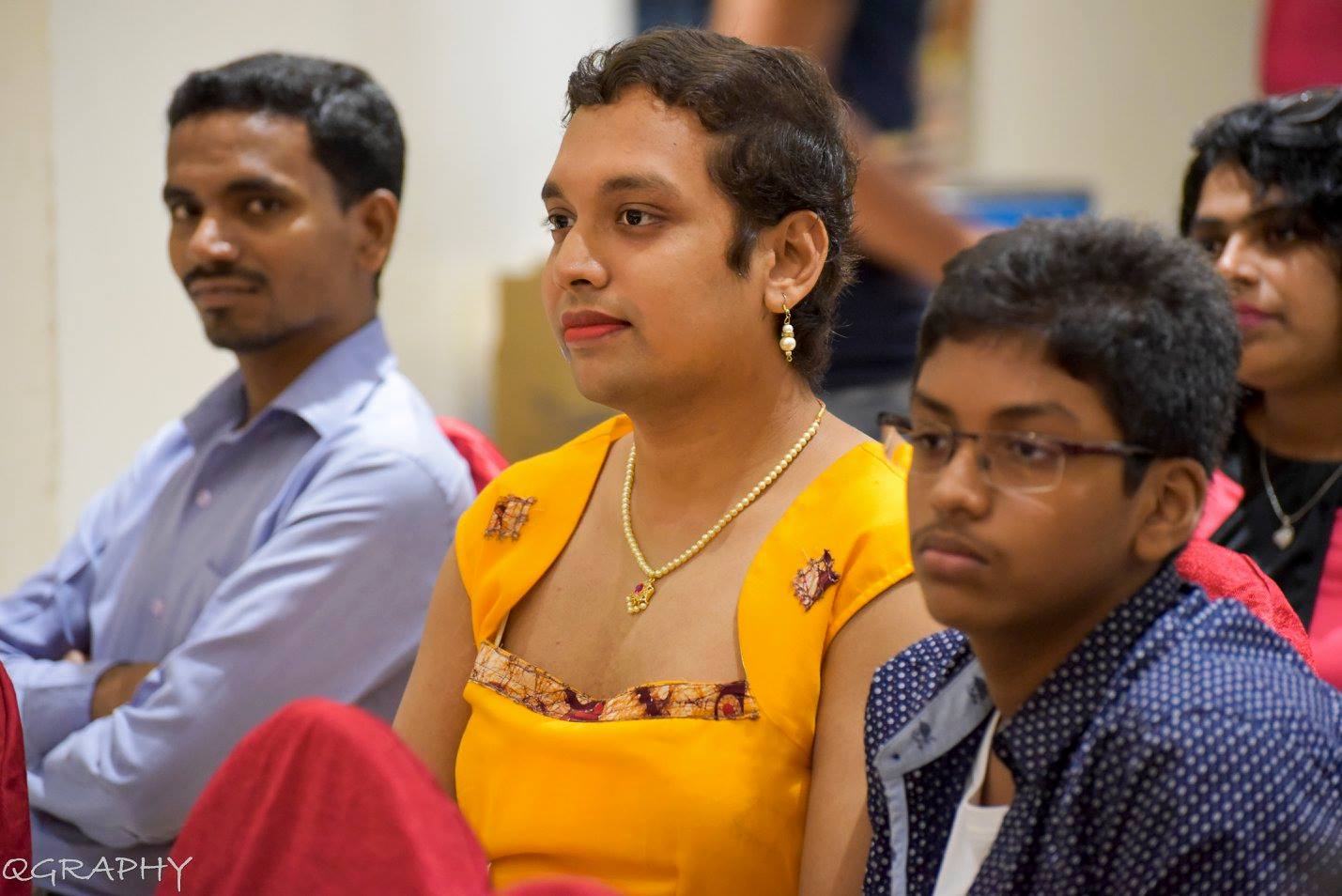 How easy was it for you to find another job?
Finding another job has been very difficult. I have got a lot of calls for interviews but I was getting rejected only because of my gender identity.  A company had a requirement of a medical counsellor. I was well suited for the job. '
I was told that there was no reason for rejecting me for the job apart from the fact that I was a transwoman.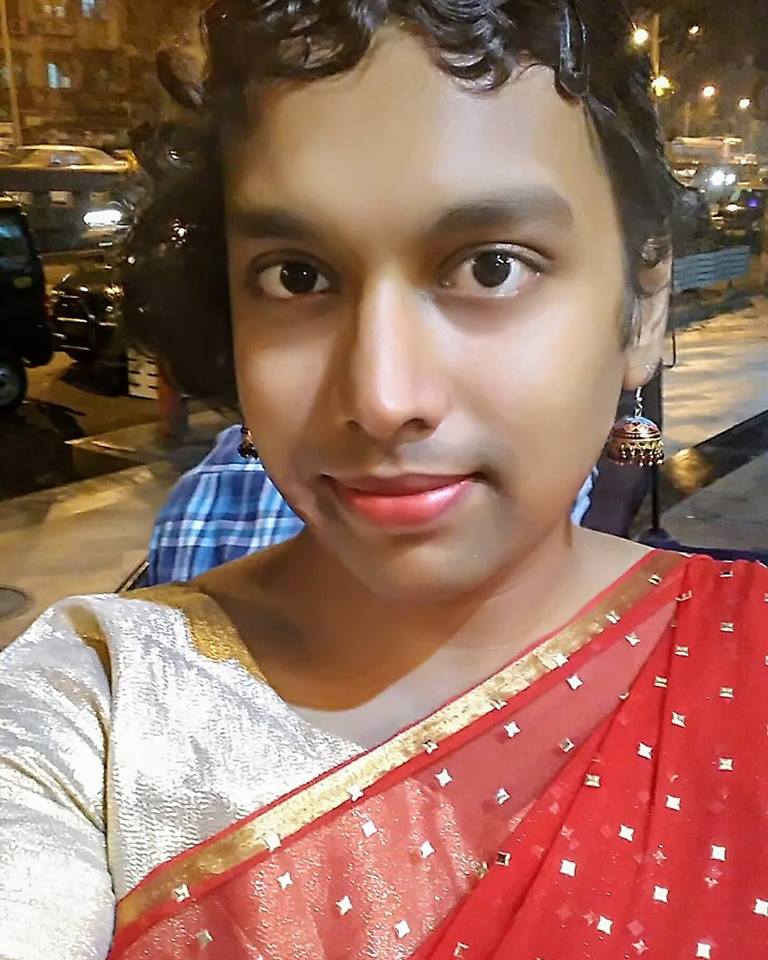 When did you come out as a Transwoman?
I came out to a heterosexual friend who was very accepting. He suggested that I meet his teacher Dr Tushar Guha, who is a PhD in personality development. I met him and he heard me out and asked me to participate in one of the personality development programs and that changed everything for me.
I accepted myself and broke a lot of walls that I had created around me and accepted myself  a woman who was born in a wrong body.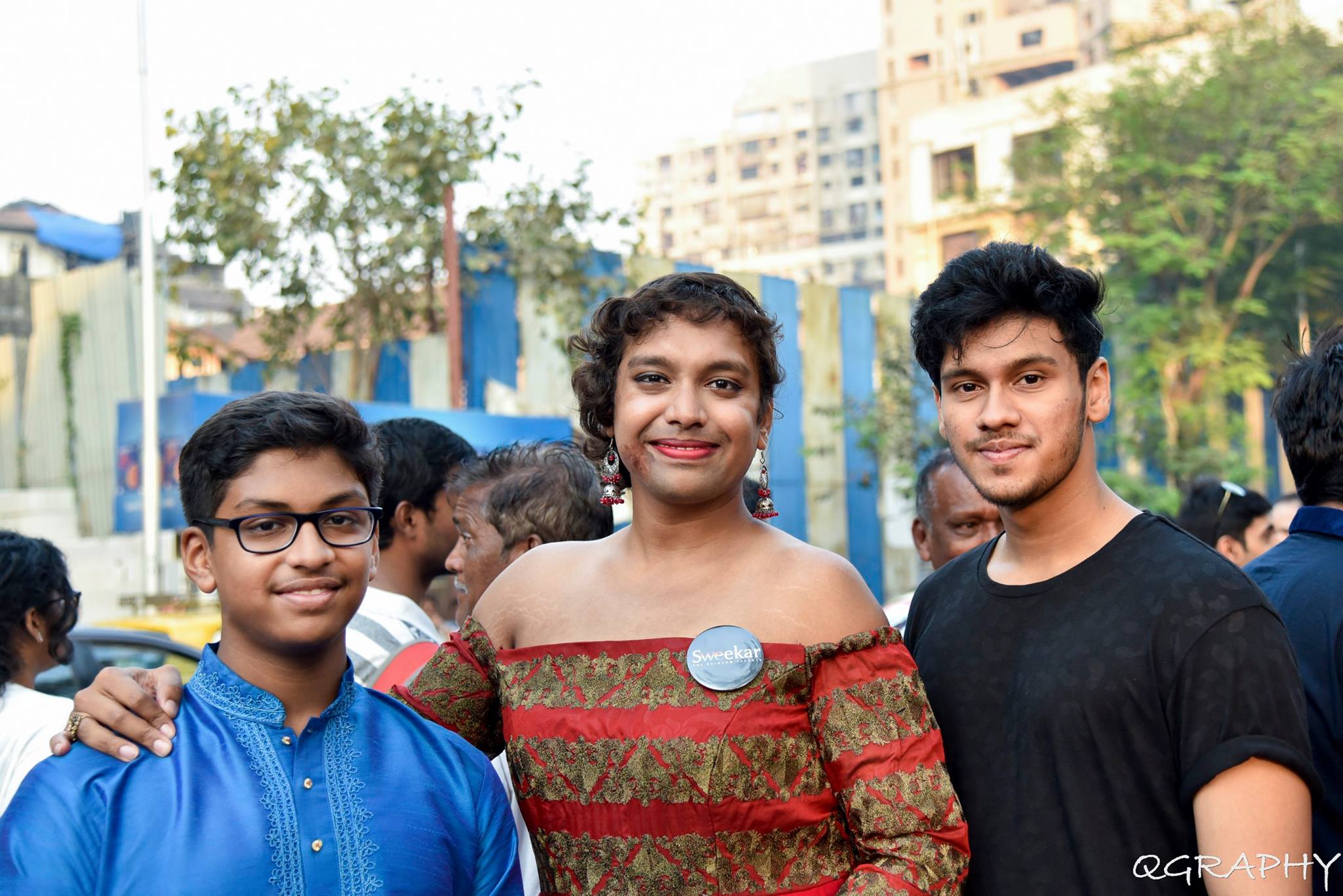 How did your family react to you being a transwoman?
My father passed away in 2009. Finally, when I accepted I was a transwoman, I wanted to tell the same to my mother and brother. I showed my mother episodes of Harish and Gazal on Satyamev Jayate (A TV show that discusses and provides possible solutions to address social issues in India.). That is how I came out to them. I told her, I want to live my life on my own terms and conditions and I dont want to ever get married to a woman.
My brother, who was 12 back then, hugged me and told me, 'dont worry, I am there with you.'
I was mentally prepared to be thrown out of my house. My mom took some time and came around.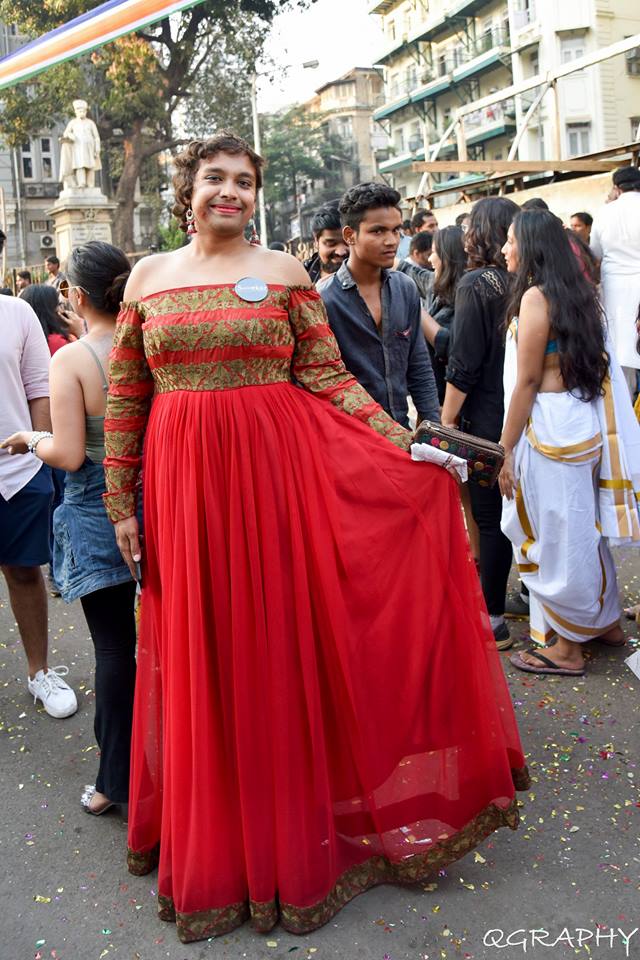 How is life now? How does it feel to be a glorious transwoman?
Life is amazing. I am living my life how I want to live it. There have been horrible things I have been through in the past and now I have reached a stage in my life where I want to be a glorious transwoman. I am taking care of my mom and brother and my work life is also good. I have a long way to go with my transition and I want to take things slowly rather than hurrying into it. Things are getting better and I could not be happier.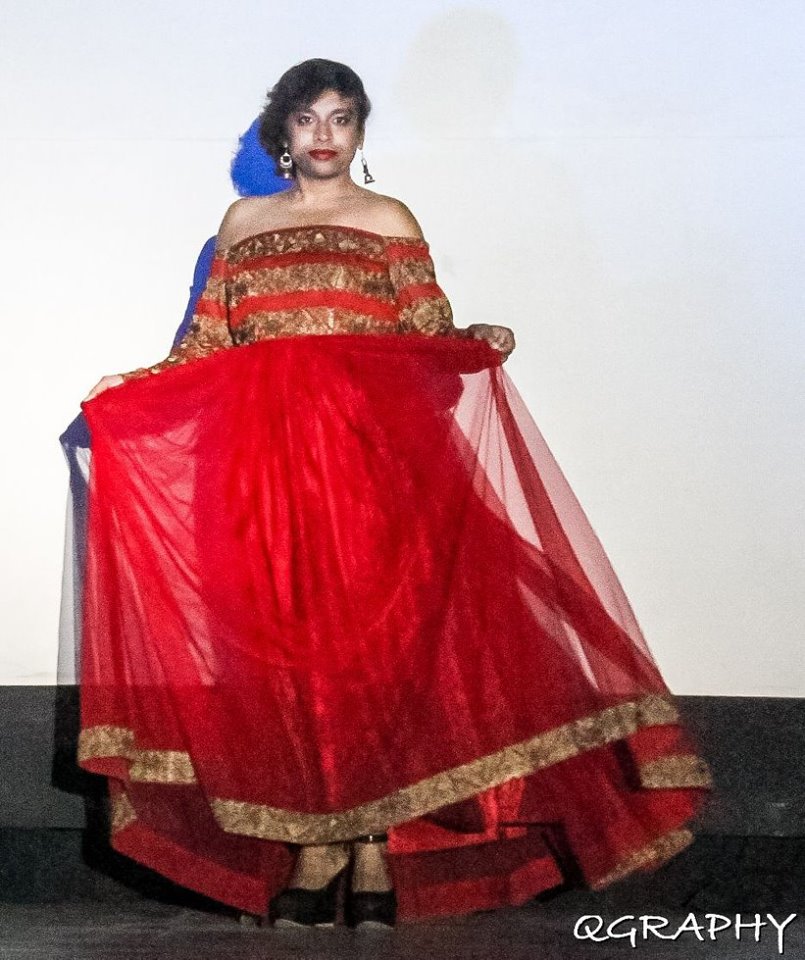 To know more about Nishta follow her  on @nishthanishant
Comments
comments