Abhina Aher belongs to the Hijra community. The literal meaning of Hijra is someone who has a Hij, which means someone who has the gift to connect with God. She currently works with India HIV/AIDS Alliance where she is spearheading various international projects since 2010.  She was instrumental in founding the first ever dance group with the help of The Humsafar Trust called Dancing Queens which comprises of transgender individuals, who through dance and drama are trying to raise awareness about transgender issues. In the year 2016, she founded Tweet Foundation for empowering transgender individuals. Abhina is an extremely confident and proud Hijra and this is her story.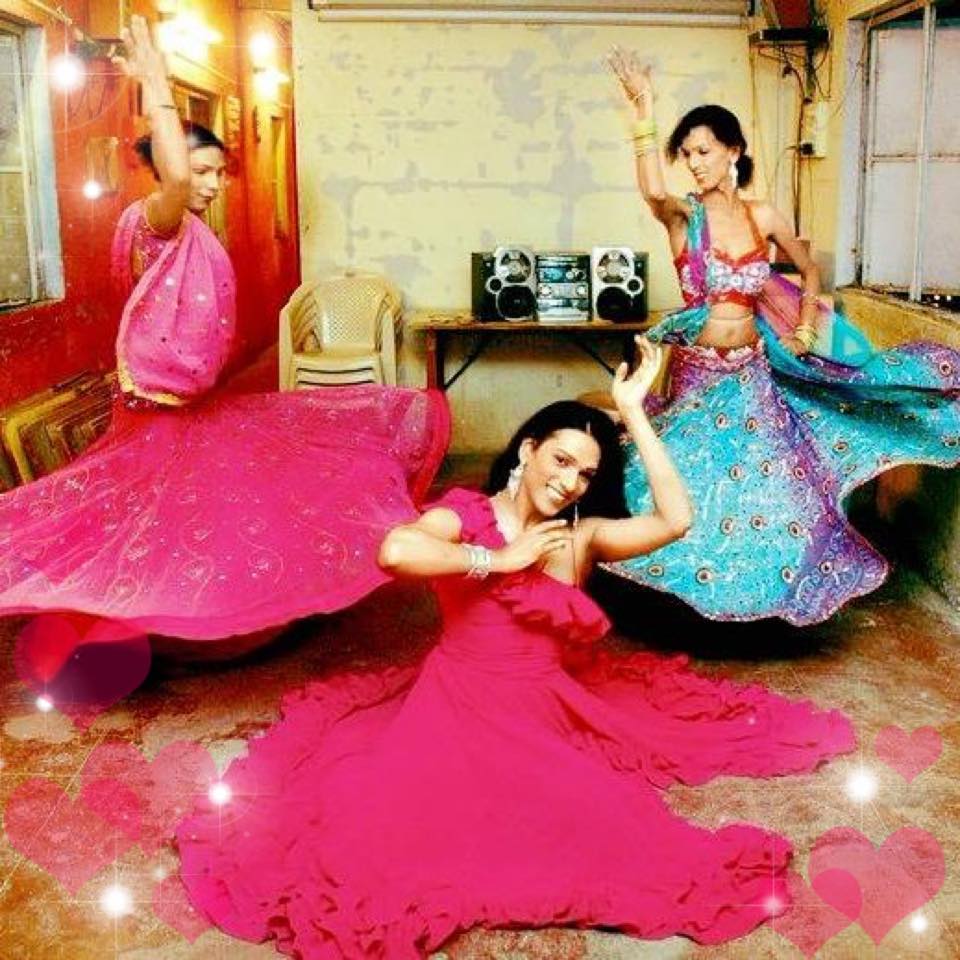 How was your childhood?
While growing up I knew I was different as I could not identify myself to the gender binary. I was not comfortable with the body I was born with. At the age of 6, I remember going for one of my mother's dance performances. She is a trained Kathak dancer and worked for a government organization. She often performed at official functions. I used to observe her keenly and tried to imitate her in private.
One fine day she found me cross-dressing and dancing in my house. She was very upset about it.
I remember she told me, 'please don't do this, what will people around say? They will think I have not raised my kid properly without a father.' My father had passed away when I was 3.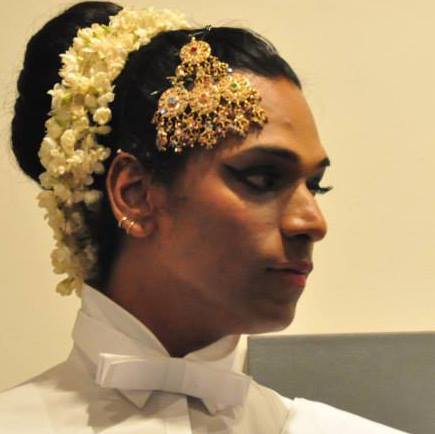 How was your life while at school?
Hiding my femininity was tough. Also,  gender binary seemed very alien to me. I used to spend most of my time at school with girls. Everyday activities like using the men's washroom used to make me feel very uncomfortable.
I always waited for the recess to finish so that I could use the washroom when nobody was around.
When I was in the 9th standard, I generally used to be the person who would help guys talk to girls. Till the time I did that, they were happy. The day I stopped being the mediator, I felt agitation and anger towards me by the very same boys. I was called derogatory names and was harassed verbally constantly. Verbal abuse soon turned into physical abuse. My seniors, one day, forcefully took me to the back side of the library. They removed all my clothes and hit me repeatedly. They even tried to insert a stencil in my anus to hurt and torture me. It was a hate crime but I was too young to understand what it truly meant. Next day when I went to the teacher, I did not know how to tell her what I went through. I ended up telling her my seniors tried to beat me.
To my disbelief, my teacher told me it was not their fault, it is my fault as I was effeminate. She then told me to behave like a boy.
Since my teacher behaved like that. I did not have the courage to tell my mom about this incident.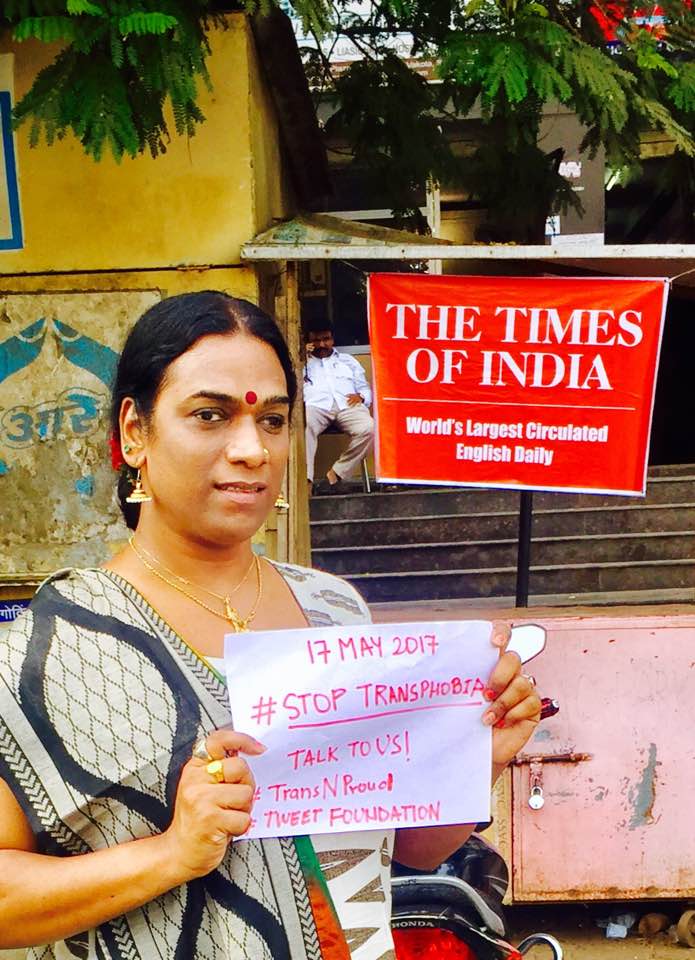 How was your relationship with your mother while growing up?
My mother was worried about me. When we used to go shopping, people on the street would throw pebbles at me and call me names. She always found people staring at me and affected her immensely. I started getting suicidal thoughts because of the harassment I faced on a regular basis. I was 11 when I tried to kill myself.
After 2 attempts my mom found out that I was trying to hurt myself. She took me to a health professional who after doing a series of tests told my mother, there was nothing wrong with me.
He told my mother whenever I feel suicidal, she may give me a paracetamol tablet and let me sleep. She was all the family I had and in order to make her happy I transformed myself. I changed the way I sat, talked, walked,  in short – Everything effeminate about me. I even started playing outdoor sports like cricket, volleyball, football, tennis and horse riding just to make her happy. Till 12th standard my mother supported my education, after that, I took care of my education and completed my diploma in computer sciences.
I used to end up doing part-time jobs after college in the afternoon to support and finance my education as I knew my mother was not financially strong.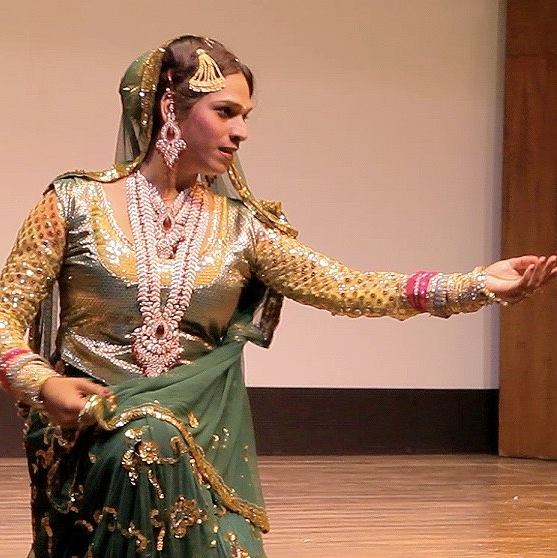 Your third suicide attempt was life-changing. How so?
I was 19 when I started working as a teacher at a computer institute. After doing all the possible things, I could not hide my true-self from my mother, my colleagues and even from me. The way I used to talk, think, behave and feel was very feminine.
While I knew I was a woman the entire world kept telling me I was not.
I was consumed with self-hatred and that's when I decided to end my life once and for all. I went to a beach and tried to drown myself in water. Some people helped me and I requested everyone, including my neighbours, not to tell my mother. I looked up and told God if you are not going to let me die, let me live.
I told God to let me be me and not what others want me to be because I cannot be a man and I will not ever be able to live my life as a man.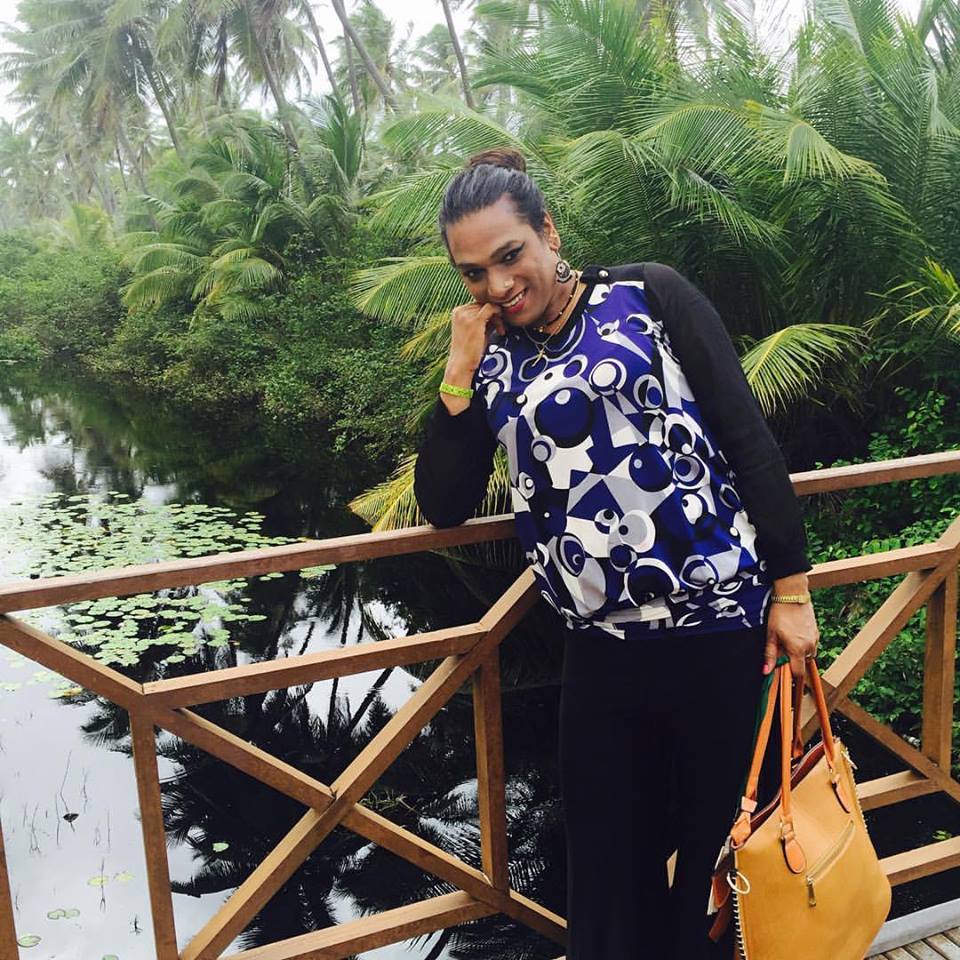 How did you start exploring the LGBT community?
I used to travel from Churchgate to home. I dont read a lot but fortunately, I was passing by a second-hand bookshop and I saw a magazine with two boys hugging each other. Until that time, I had never encountered something like that. The magazine was Bombay Dost, the first LGBT magazine of India published by The Humsafar Trust.
After reading Bombay Dost I realized I was not alone. That's how I met more people from the LGBT community.
I attended the first ever LGBT conference conducted by The Humsafar Trust and then I started working with them as a volunteer. Over a period of time, I became their first administrator. It was while I was working there I realized there is nothing unnatural about me. I worked at The Humsafar Trust for 8 years and ended up becoming a project manager.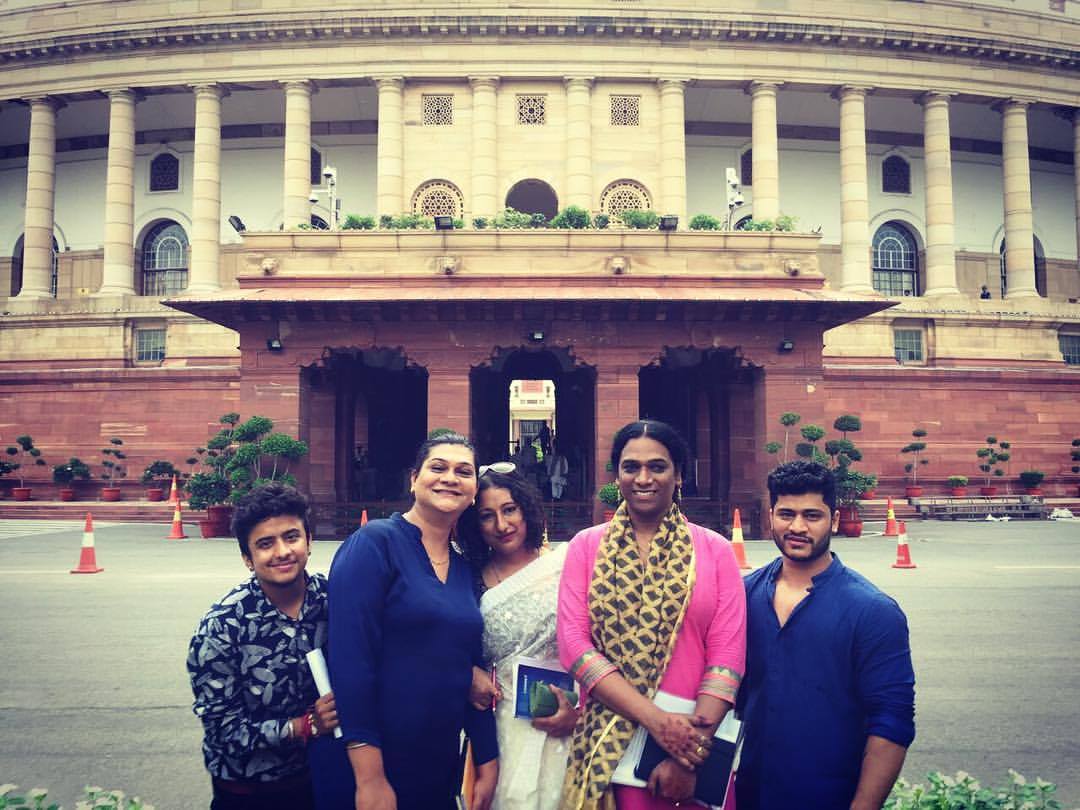 What happened after you left The Humsafar trust?
After I left The Humsafar trust, I started looking for other opportunities. By this time I had started transitioning. My appearance had a huge impact on my employability. People did not want to hire me in spite of my educational backing.
To support my transition surgeries I ended up doing sex work for almost three years because no one would give me a job.
While this, I was self-injecting myself with hormones because I wanted to change my gender at any cost.
How did your life change after that?
I was told I was welcome to work with numerous organizations but I was not supposed to express my gender identity. I met a person from Johns Hopkins University and I was employed by her. At my job, I created communication material for the high-risk population for HIV because of my experience in The Humsafar Trust and there was no looking back. I then started working with India HIV/AIDS Alliance where I have been working for the past 7 years.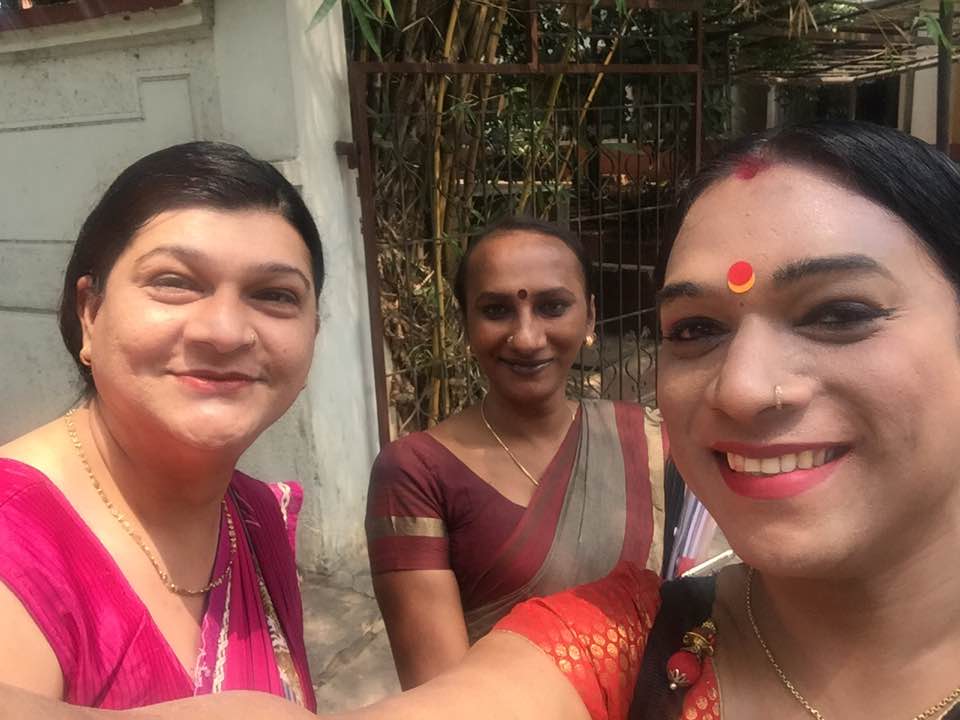 How did you go about joining the Hijra community?
The first interaction I had with the Hijra community was with someone who is begging on the streets. I wanted to go and talk to her and understand the community better. My mother refrained me from doing that because when it comes to the Hijra community there is always a lot of myths and misconceptions associated with the community.
Until the age of 20, I did not transition myself in order to keep my mother happy.
When I was doing commercial sex work, I was always fascinated by the Hijra community because I was looking for motherhood.
I longed for someone who would understand me, guide me and help me in the entire process of my transition.
In my quest for finding a support system for myself, I met Shehenaz Guru who was in Malvan at that time. When I met her, there was a magical movement where I was attracted towards her motherhood instantly. I told her about my family situation and the kind of support I was looking for.
My guru encouraged me to work. At that time it was very difficult for Hijra individuals to do anything apart from begging and sex work. She gave me her name and offered me to stay with her and gave all the support I wanted.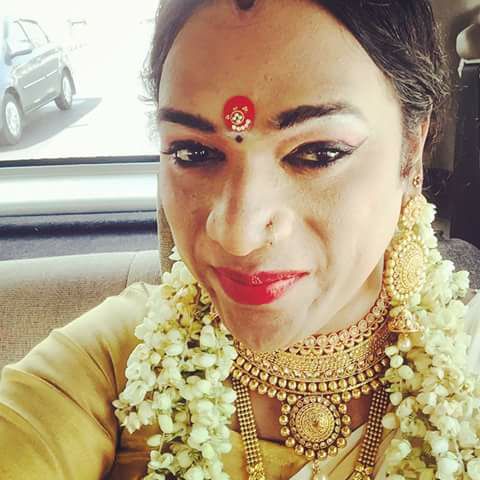 How Does one become a part of the Hijra community?
You don't become a part of the Hijra community overnight. You find a guru (teacher) and stay with her to understand her better.
After a considerable amount of time the individual who wants to be a part of the Hijra community takes an oath which is called Reeth.
A group of individuals called Nayaks, sit together and ask the individual if he wants to take the oath and accept his guru as a mother in front of everyone. If both, the individual and the guru agree, then there is a celebratory clap and the individual becomes the part of the Hijra community.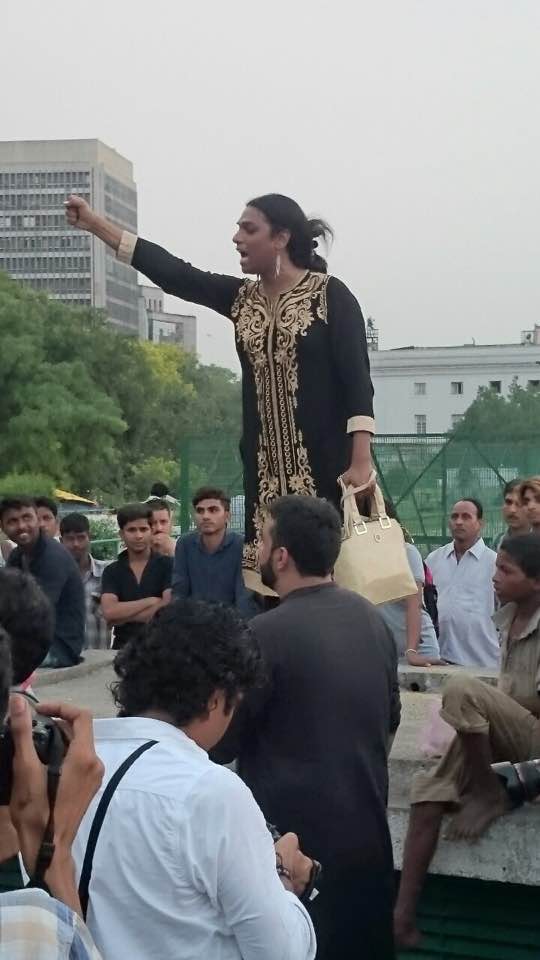 What are some of the rituals of the Hijra community?
There are many, some of them include not shaving body hair but plucking them. A Hijra is supposed to wear teen kapda (three garments) which includes blouse, petticoat and saree. Most Hijra community members speak the 'Kothi' language,  a language they use to communicate with each other.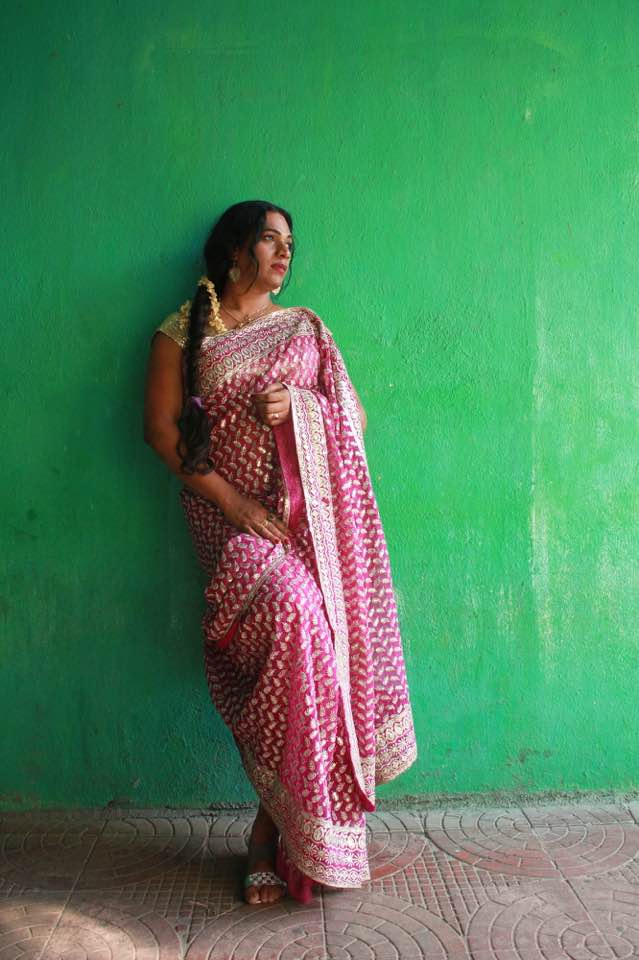 What are some of the misconceptions people have about the Hijra community?
There are a lot of misconception. People think individuals are forced to be a part of the Hijra community by castrating them. I have been in the Hijra community for almost 20 years. I have almost 100 daughters now. All my daughters are working.
Hijra culture is not about begging and sex work. It gives the provision to work and earn a livelihood.
Also taking the Reeth does not mean the Hijra individual renounces relationships with his/her parents. In fact, I stayed with my mother after joining the Hijra community and took care of her.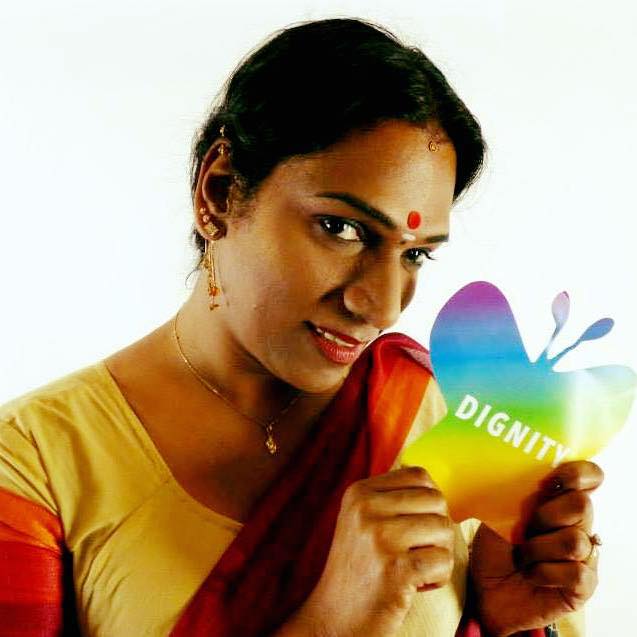 How will you differentiate between a Hijra Person and a Transwoman?
Hijra person identifies themselves as a Hijra, the third gender, unlike transwoman who would identify themselves as the female gender.
 A transwoman would identify themselves as a woman whereas a Hijra individuals don't identify themselves to the gender binary
Also, Hijra is a community construct for providing a support system through guru-chela parampara (teacher-student system).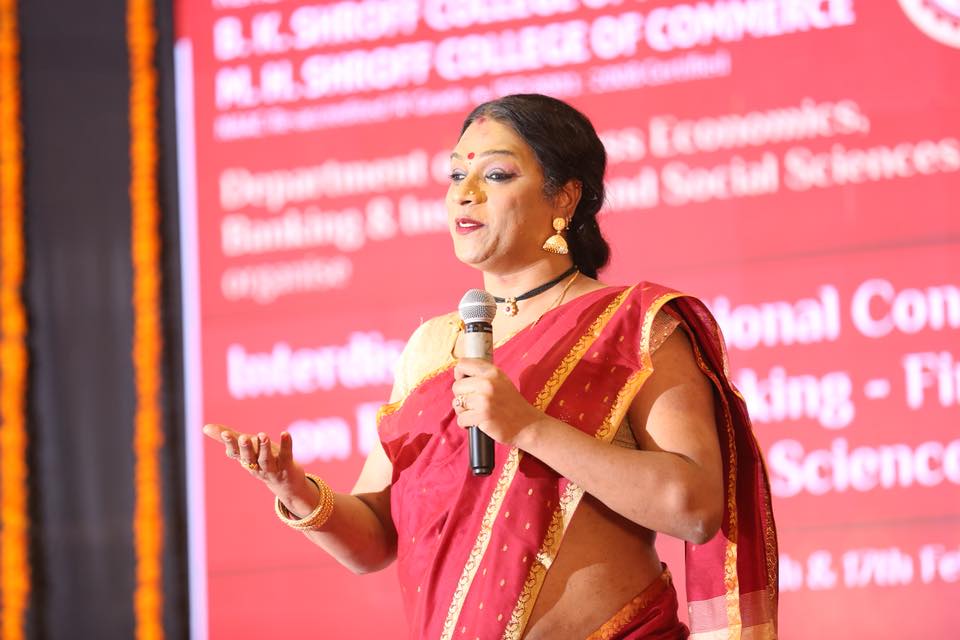 What terms can one avoid while addressing a Hijra?
Avoid addressing Hijra individuals as a eunuch.  You can call them Kinnar. You can also address them as Didi (sister), Maai (mother) or Masi (aunt).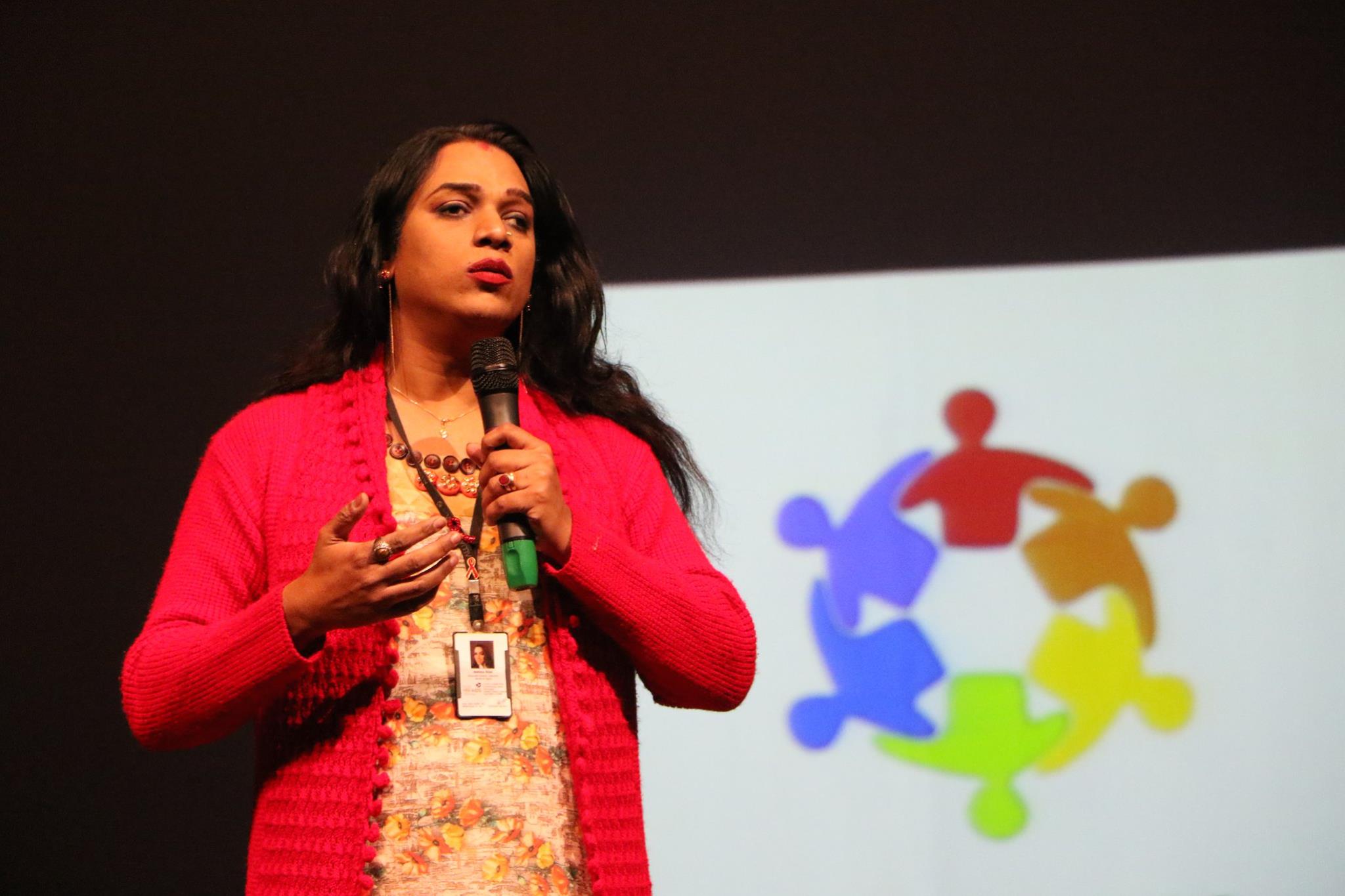 How does it feel to be a proud Hijra?
Hijra individuals have been ostracised from the society since the time British came to India. There is a lot of anger in the community because of the oppression they have faced. I dont let the society judge me as I am a proud Hijra and I have a lot of aspirations. I represent transgender issues on an international scale and I want my chelas (students/daughters) to reach the same level and even higher in their professional life.
To know more about Abhina, follow her on @abheenaaher
Comments
comments