Often the queer community struggles to find true love because of our societal construct. How is queer love any other than love between a woman and a man? Isn't it same love? Love is limitless and cannot be boxed in a category.
While the world struggles to find true love, there are people who have found it. Two such individuals are Avijit and Raj who are madly in love with each other. They dont want to label their love, for them, it is same love.  Love that is pure, infinite, unconditional and fulfilling.
Avijit Chakrovorty is an outgoing bisexual individual who considers himself a nomad. Some of his friends refer him as 'Ghumakkar'.  After working in the corporates for numerous years, he currently works in the development sector as a social worker and strongly Advocates for animal welfare, woman, children and equal rights. He can't imagine his life without his cat's and wants to be a stronger voice for all animals.
Raj Ayer is gay and interior designer and founder of A.R.R.A clothing. He is a reserved, but once he gets to know the other person he is pretty talkative. He loves to collect artefacts, visit historical places and clothes.  Like Avijit, he is also an animal lover.
I know them for a year now. I got to spend time with them at Gulabi Mela 2018. Gulabi Mela is annual fun fair for the Queer Community organized during pride month by Yaariyan, the youth initiative for Humsafar Trust. It is then when I came to know about their amazing love story. They both literally complete and compliment each other in numerous ways. Here is my encounter with them and their inspiring love story.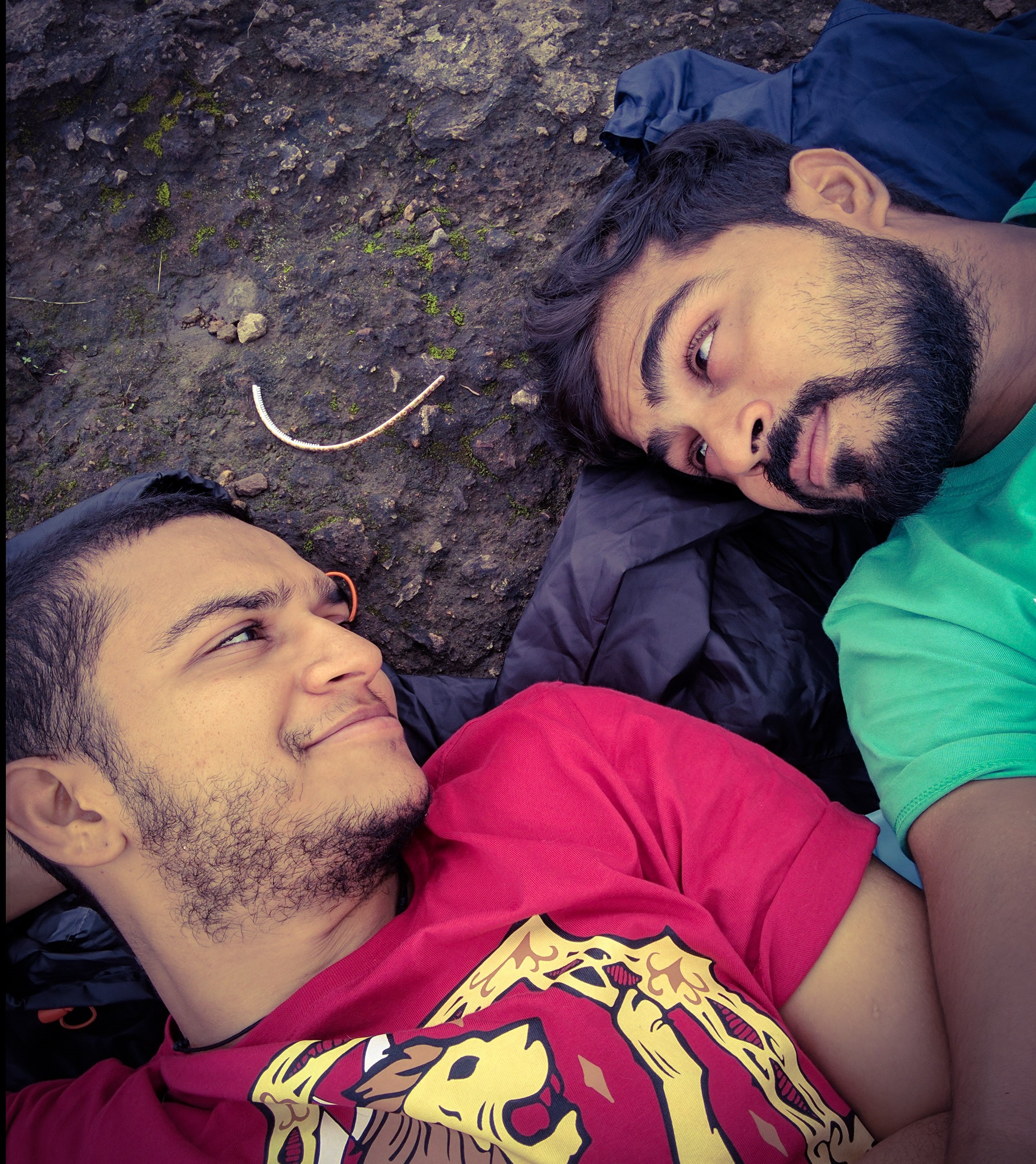 How did you two meet?
Avijit: We met each other at Cafe Ideal at Chowpatty, Mumbai after the 2017 pride walk. I was sitting along with my friends and other acquaintances when suddenly I see a charming, young (well as compared to me) guy sitting diagonally opposite to me on the same table. Well for some reason I couldn't just stop looking at him. For the first time in my life, I was weak on my knees else I would never step back from starring at someone shamelessly. I just couldn't speak to him, until my friend broke the ice by telling Raj that I found him very cute.
Raj: After getting acquainted with each other, we head out to the post pride party by Gaysi along with our friends. Something clicked between the two of us and I had an internal feeling that this moment with him was perfect and was supposed to be. I remember it was around 2:00 AM, Avijit and I were sitting outside in the lounge area and he asked me if I wanted to hold his hand. We kept looking each other quietly forgetting everything around us. From that day till today, I feel that he is the person I will never let go no matter what.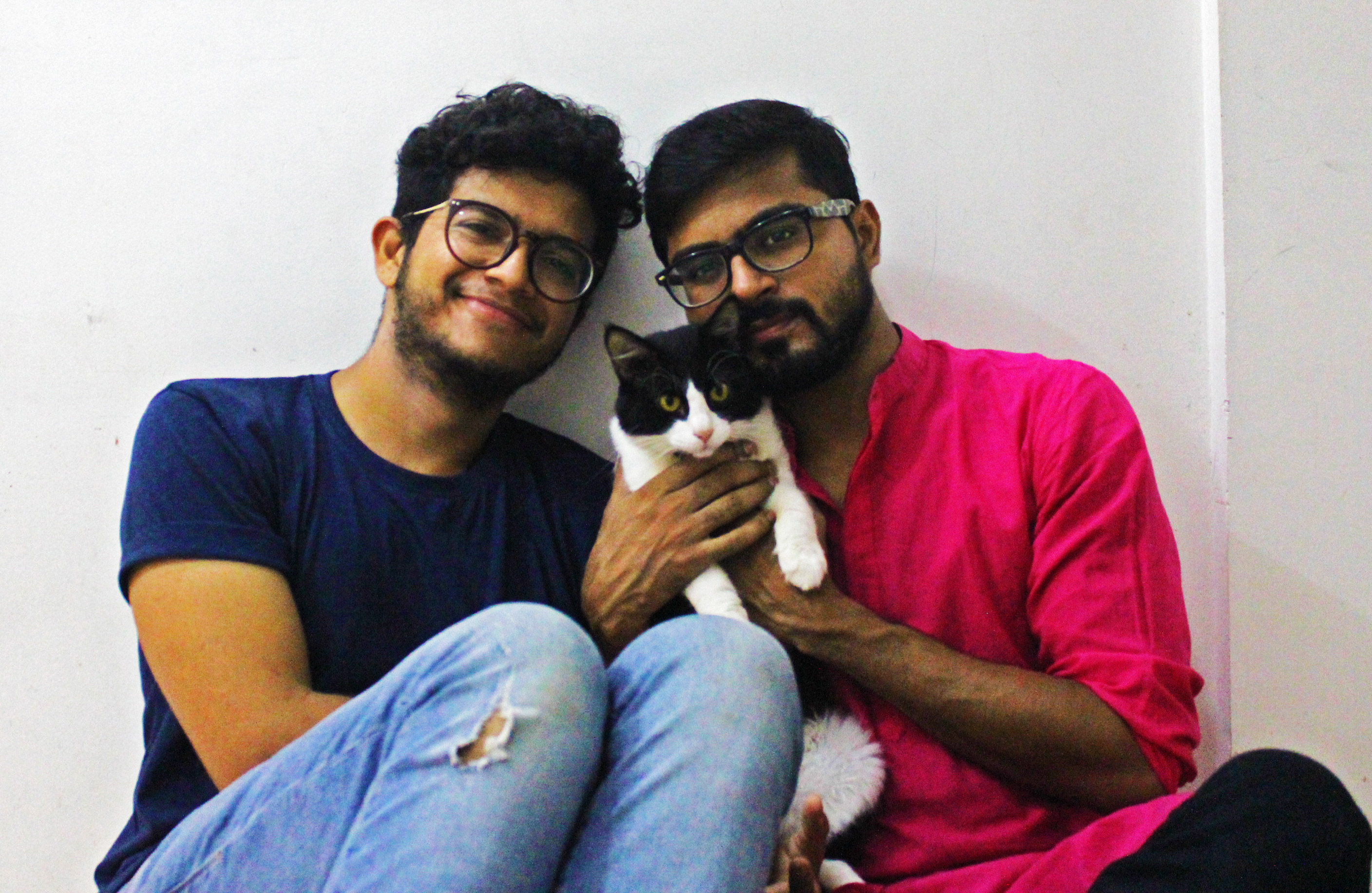 What was your first date like?
Avijit: Well, it all happened so quickly. I wasn't even planning to go to the post pride party but every part of my heart wanted to know him more, especially when I came to know that the very next day he will leave for the city he came from. So, our first date was just a few hours after we met, on the dance floor, dancing on a couple of our favourite numbers. The date continued after the party while we were awake the entire night getting to know each other. Never realized when it was morning and it was time for him to leave, but we knew that we won't be able to stay far for long from each other.
Raj: Later in February I came to Mumbai to surprise him for Valentine's day but unfortunately he was busy with work. So the next day, to surprise him I searched his office address and went there. As I reached I called him and asked can you come downstairs? He couldn't believe I came all the way from Kutch to surprise him and asked me to stay for the whole week so we could spend time together.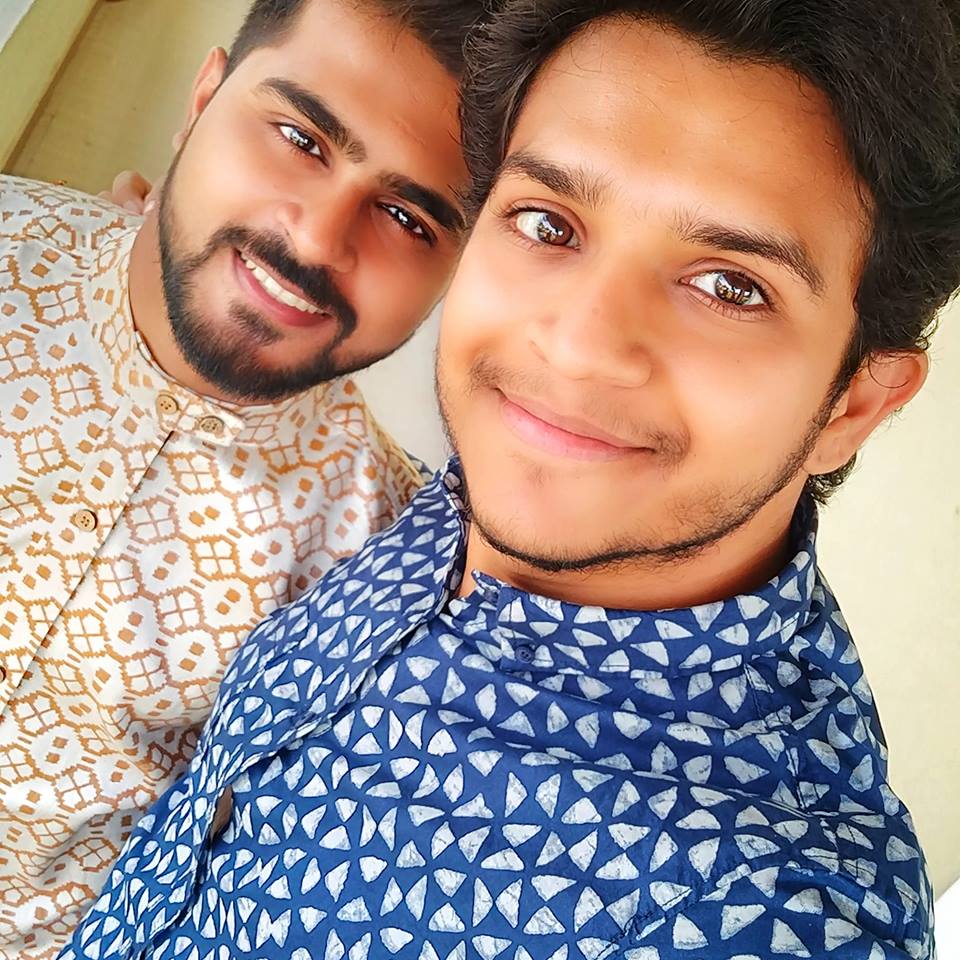 How did you come out to your families?
Raj: For years I was out to my cousin sister. She was like my best friend and I share every little detail about my life with her. One day my younger sister happened to read my diary and confronted me. That's how I came out to her. My mother came to know about it much later. One of our family friends was gay but was married to a girl. It was hard to believe that he was gay as he has a daughter with his wife. At a function, my mother was discussing our family friend with my aunts. Once we were home after the function, my mother suddenly out of nowhere asked me if I was gay too? Words didn't come out from my mouth and I just nodded. She did not talk to me for a day. Later my sister and I explained everything to her. Now she has accepted everything. My queer friends visit my mother even when I am not around and they feel accepted.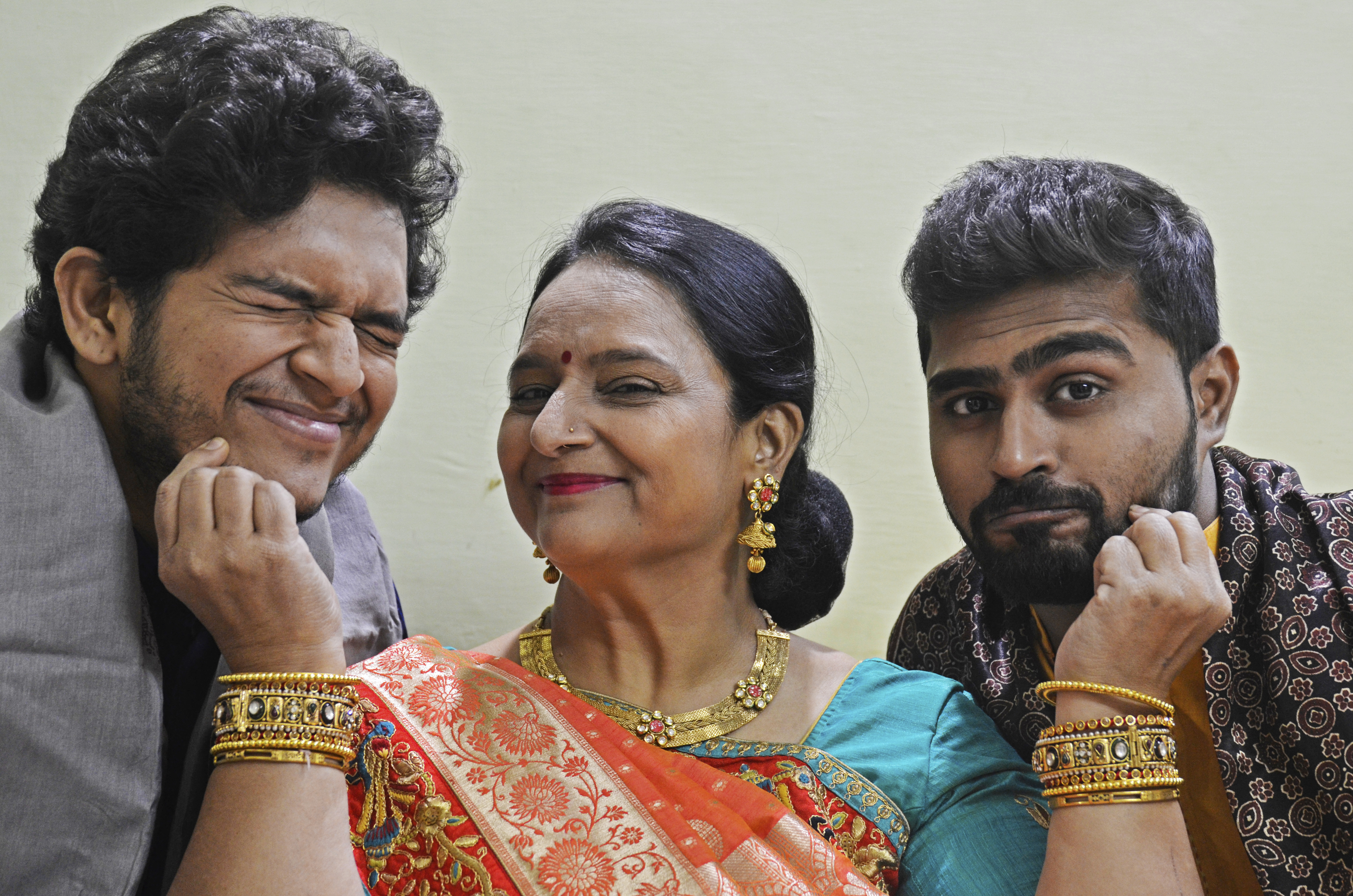 Avijit: After my break up from a 4 years relationship with a girl in school, I met this guy, quite sensitive and of course gave me that comfort I was looking for at that time. Never realized when we came close to each other and I realized I was at peace with him, even though I missed my ex-girlfriend terribly. He rather helped me to come out from that confused state of mind and helped me realize my true sexual orientation. In 2005, I came out to my parents as a bisexual man, choosing to be with another man and introducing the guy I was dating back then.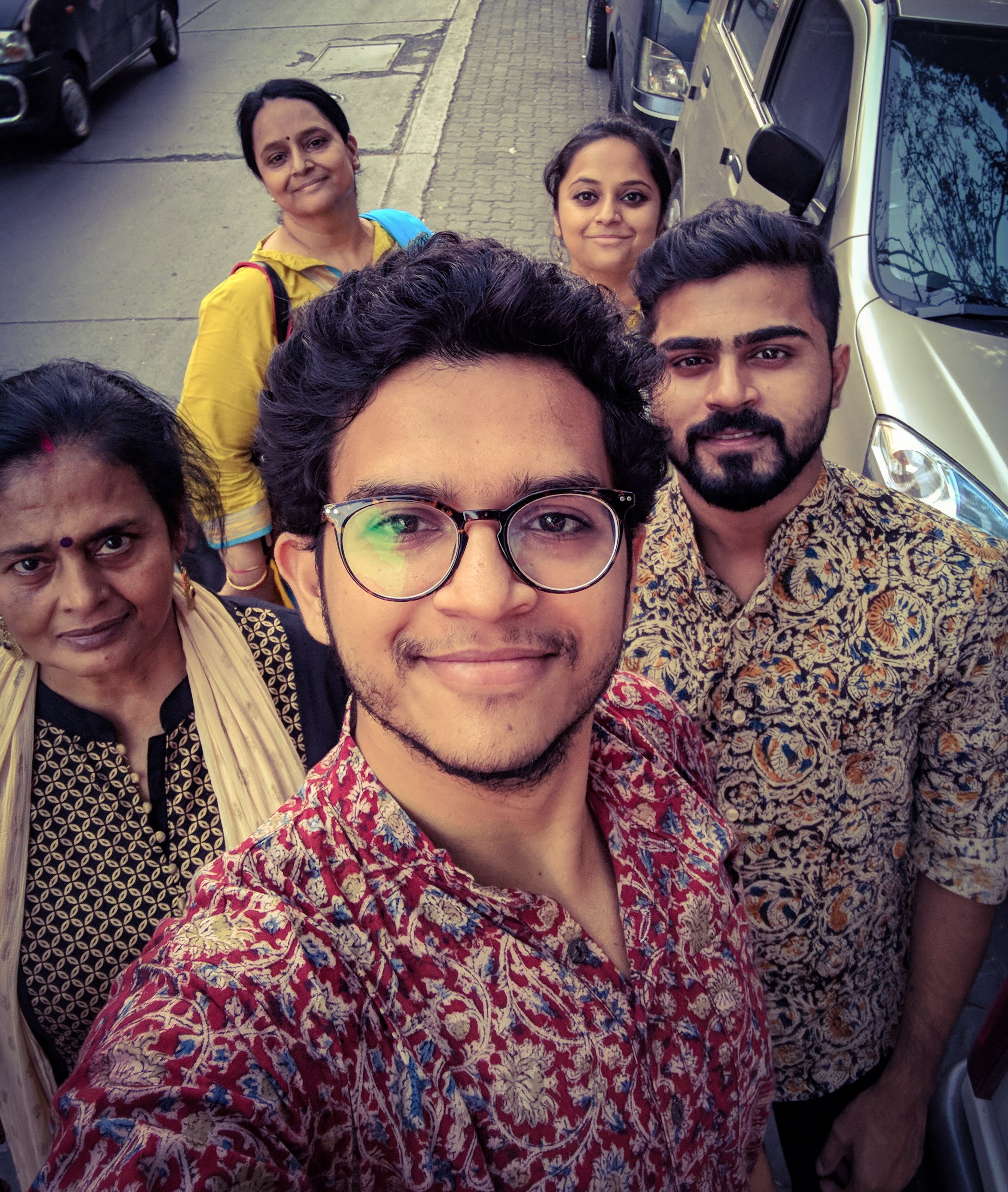 How did your families react to the union?
Avijit: My father never talked about my orientation aloud or discuss my future plans of having a same-sex life partner. In fact, he had all his hopes intact of seeing me marrying a girl and have kids until he met Raj. I feel lucky to have met Raj, both my parents accepted him as their own son and my cats are more connected to him than they are to me.
Raj: I had put up a post on Facebook about "in a relationship with Avijit Chakrovorty". My mother instantly accepted my partner. Later when we visited my aunt's place for Rakhi, she gave shagun (gift) to me. Surprisingly, she gave shagun to Avijit too.  It was such a cute moment and I was so happy to see him being accepted by my family.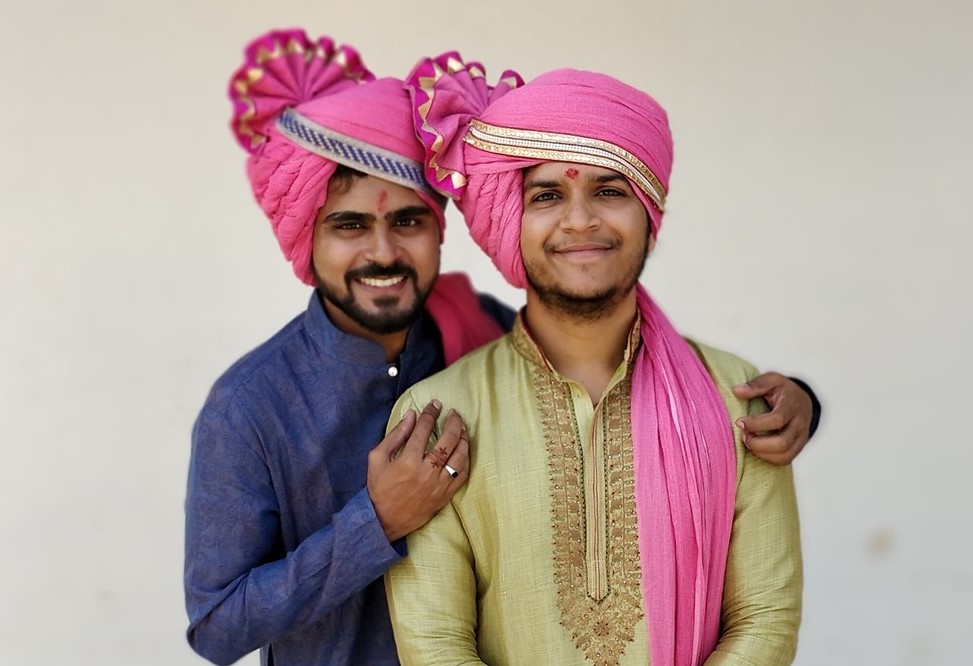 What do your friends like about your relationship?
Raj: Mostly we get are told that we two are adorable with each other. One of my friends said our story is like a fairy tale and it's very bold of us to be in a relationship and care about no one.
Avijit: The endless trust that we have on each other and the bond we share, it's still afresh like the first day.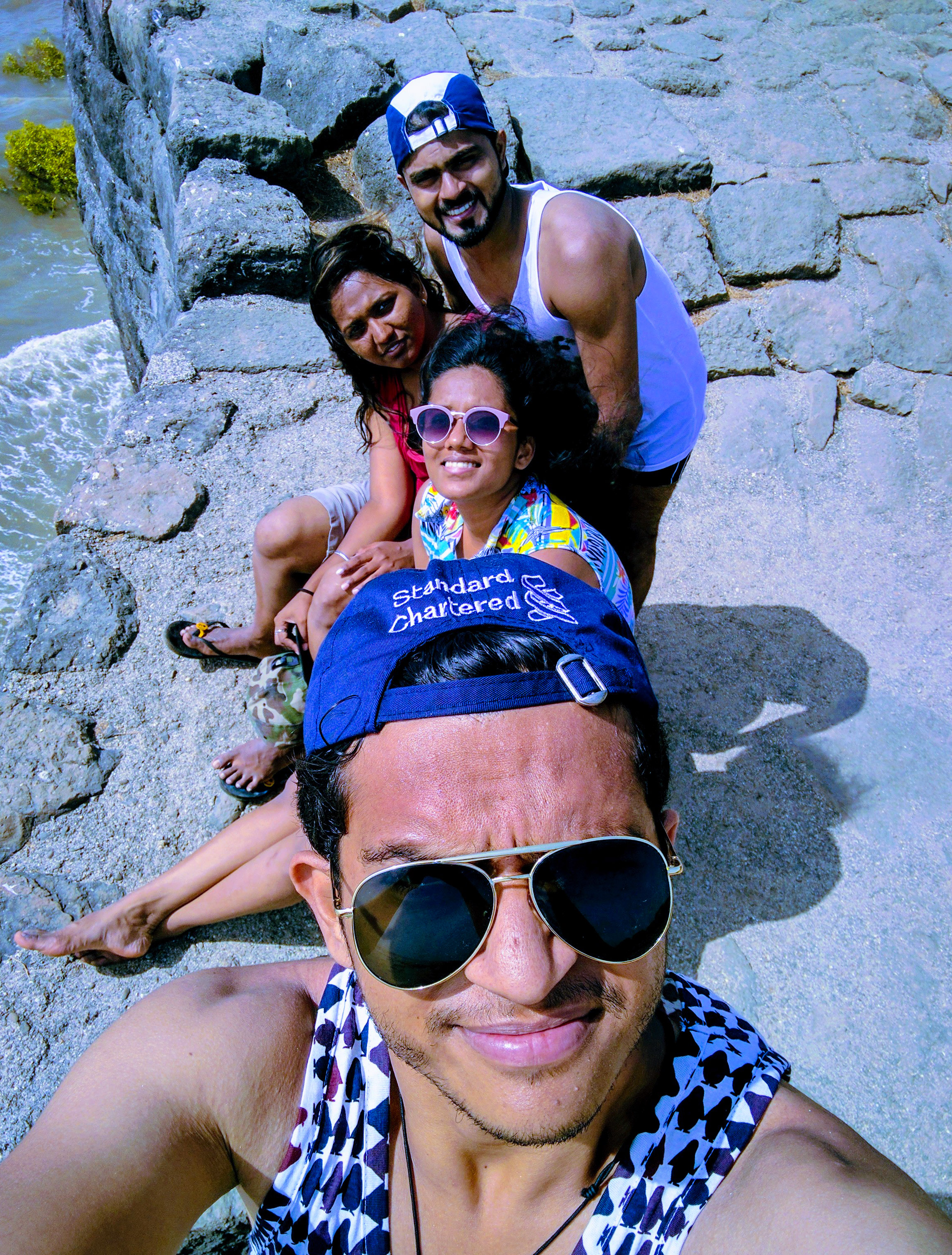 What makes you happy in the relationship?
Raj: Freedom and understanding
Avijit: I could never imagine someone to understand me the way he does. We don't even need to speak to figure out if either of us is upset, one look or a 'hello' over the phone and we just know! The best part is, I can be myself to him without being worried about being judged.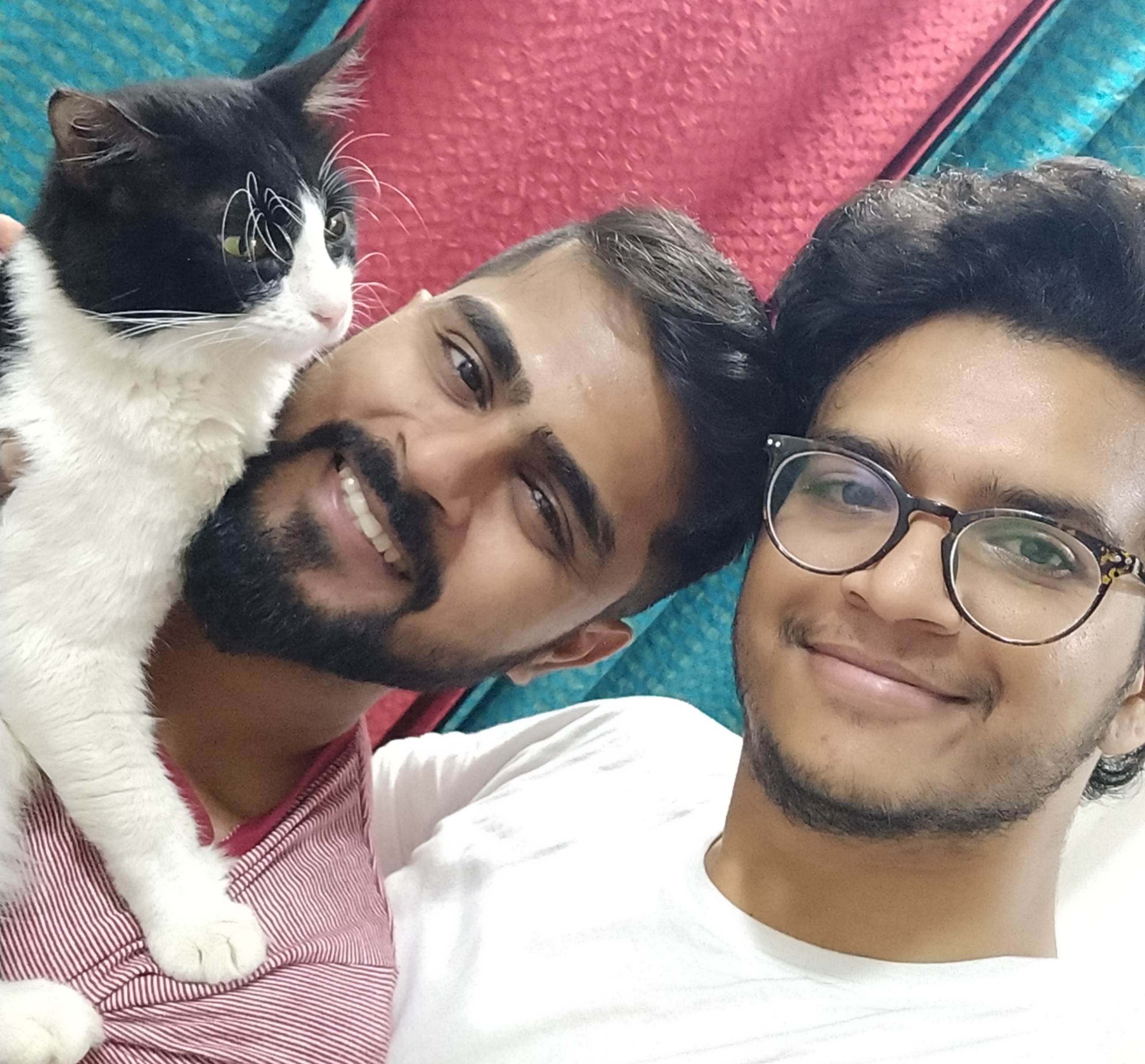 Any advice to couples out there?
Avijit: No relationship is perfect, no partner shall come in a custom-made package. You need to believe in the person you are with, have faith in each other and never let a situation arise where you have to lie to each other.  Even if you do, then admit.
Raj: Be true to yourself and each other.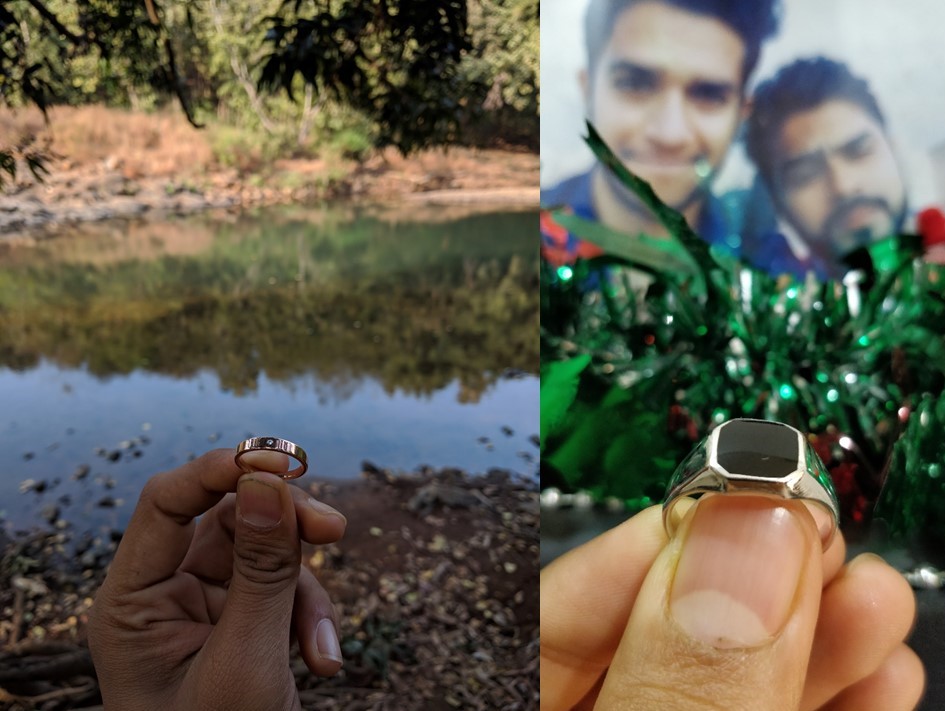 Are there LGBT forum or organization that the both of you are part of?
 Avijit: Following my passion for photography I am currently an admin member for QGraphy, A queer photography group.  I get to capture various vibrant queer events and it gives me immense happiness. I couldn't find any better way of contributing to the community than that of something which I am passionate about, i.e; Capturing moments! Raj also volunteers with QGraphy.
Currently, Avijit works for United Way of Mumbai (UWM), the official philanthropy partner of the Tata Mumbai Marathon and has made his run more than just a finish line by raising funds for The Welfare of Stray Dogs. UWM is an inclusive and an LGBT friendly organization.
To know more about Avijit and Raj, you can follow them on Instagram.
Comments
comments