She Keeps Me Warm
She Keeps Me Warm
Have you heard the song 'She Keeps Me Warm' by Marry Lambert? If not, this cute Indian couple will make you relive the song with their amazing love story. A story that gives an unimaginable amount of hope to the queer community in India. They met, they fell in love, they struggled for acceptance and now they are living happily ever after. Sindhur and Spoorthy's love story is so epic, one can make a Bollywood movie on them.
Sindhur Kashyap works as a manager in a leading e-commerce portal and Spoorthy Ganesh works in the CSR sector. The two of them have an age difference of 8 years but that has not affected their love for each other at all. They are out and proud queer individuals who are living together in Bengaluru. I had read about their struggle for being together a year back and was fortunate to get to know them and their story. Here is their amazing roller coaster ride of finding true love.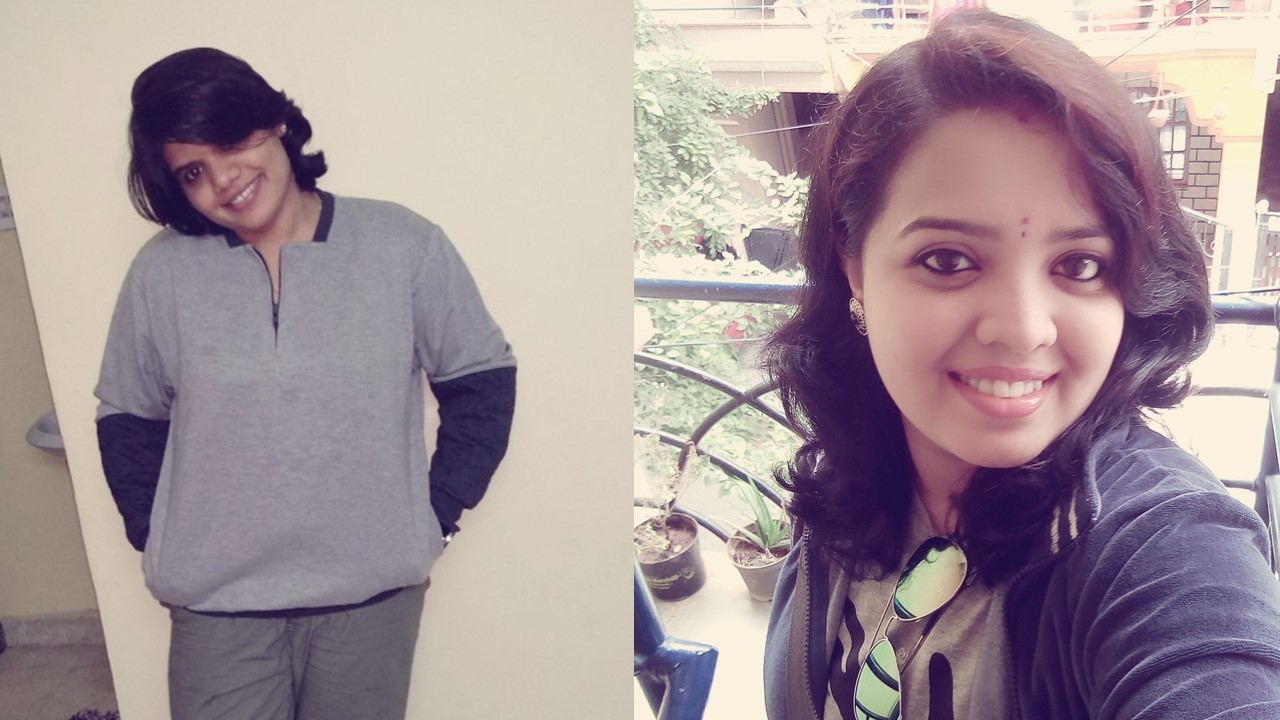 How did you two meet?
Sindhur: Spoorthy and I are distant relatives. I had visited her place in October 2016. After meeting her, I felt an instant connection and expressed my feelings to her. Initially, she did not acknowledge my feelings as she belonged to a very conservative family.  I respected her decision. She took two days to tell me she liked me too. Her acceptance made me extremely happy.
Did you two meet often?
Spoorthy: From the day I told Sindhur I liked her, we couldn't be without each other. We met almost every day. Time and distance did not matter to us.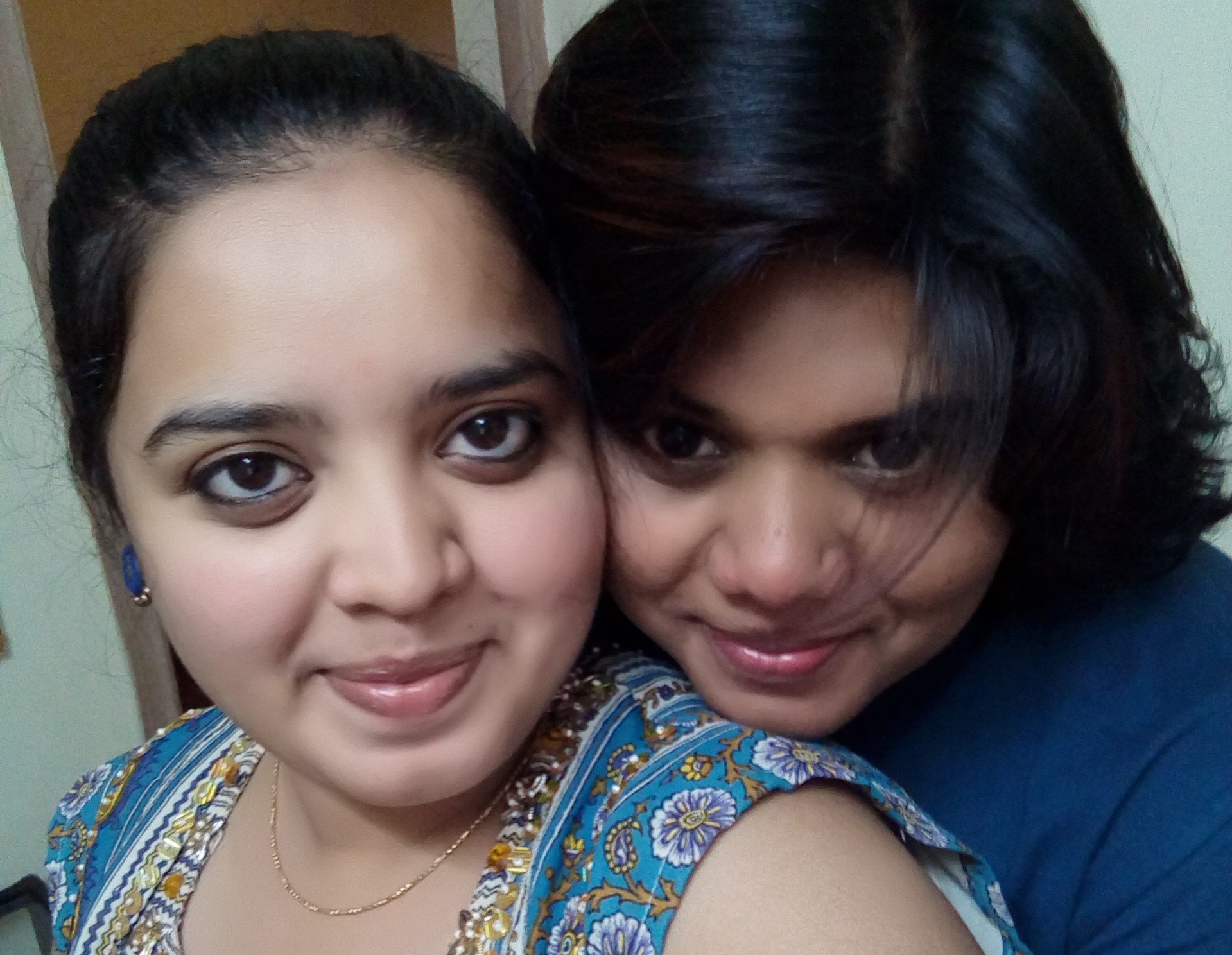 What about your partner do you like the most?
Sindhur: Spoorthy is very understanding. She trusts me immensely. It's easy to communicate with her and I share everything with her. She loves me and she keeps me warm with her unconditional love.
Spoorthy: Sindhur is extremely caring. I dont have to make an effort in telling her what is in my mind. She somehow always knows. She makes me feel at home. I dont miss my family because of her. We play like kids all the time and I am fortunate to have her in my life.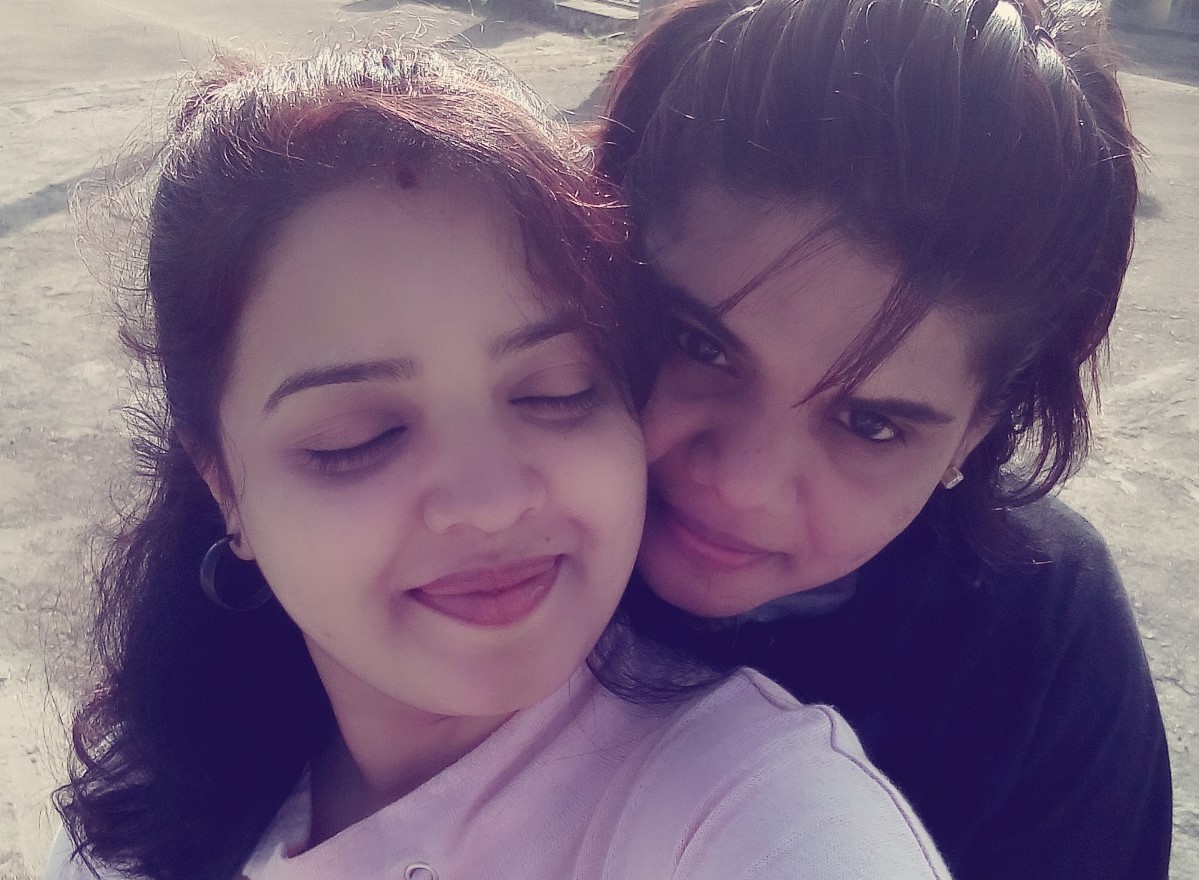 How did you come out to your respective families about your relationship?
Spoorthy: We were planning to come out to my parents after my exams in May 2017. They had already figured out that something was going on between Sindhur and I. When they confronted me, I did not lie, instead, I told my parents that I was in love with Sindhur and if I were to marry someone, It would be her.
Sindhur: I was at Spoorthy's house when her parents confronted her. I was already out to my father about my sexual orientation. When Spoorthy's parents were confronting her, she dialled my number without her parent's knowledge. My father and I listened to the conversation between Spoorthy and her parents over the phone for more than an hour. My parents told me to leave Spoorthy. I made it very clear to them that I won't leave her ever! By gods grace, we are together now.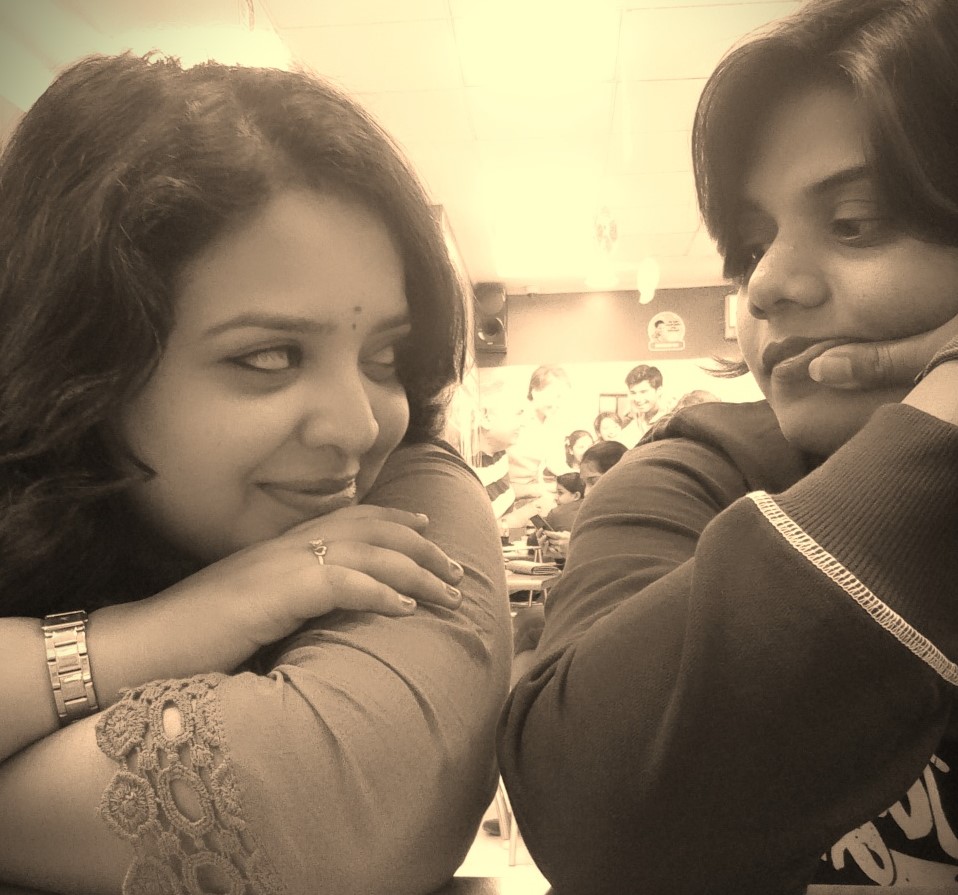 How did your families react to the union?
Sindhur: My family was against my relationship with Spoorthy. My father asked me to leave Spoorthy as we are relatives. He feared we will become a topic of gossip in our family. They tried to emotionally blackmail me, told me they were ageing and I should not make them suffer in old age. They wanted me to never talk about my relationship with Spoorthy to anyone.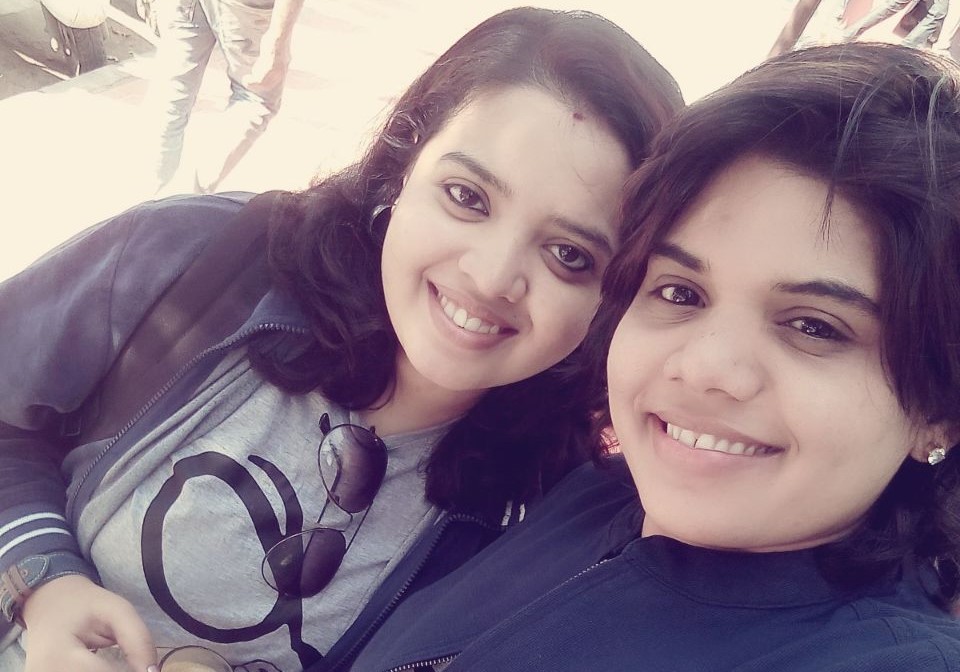 Spoorthy: I was put under house arrest. My cell phone was taken away from me. I was abused physically and was given death threats. Once my exams were over, I left my parents house and moved in with Sindhur. Sindhur had made all arrangments for us so that we could start a new life. My parents, furious about me leaving their house, went to Sindhur's office and humiliated her. They accused Sindhur of kidnapping me. I was sent to the police station but could come out as I had arranged for a lawyer. My parents after a few months went to the Newspapers and talked ill about the two of us in their quest to separate us.
BangaloreMirror: All hell breaks loose as two women wed in Koramangala
Because of the media attention to our story, I was forced to leave my job.
BangloreMirror: 'They called at 11 am and asked if I wanted to continue in my job. By 5.30 pm, they had asked me to leave'
Do your friends accept you and your partner?
Sindhur: Yes, everyone has started accepting us. People around us, who have seen us struggle are happy for us. We are out about our relationship in our respective workplaces and they have accepted us as well.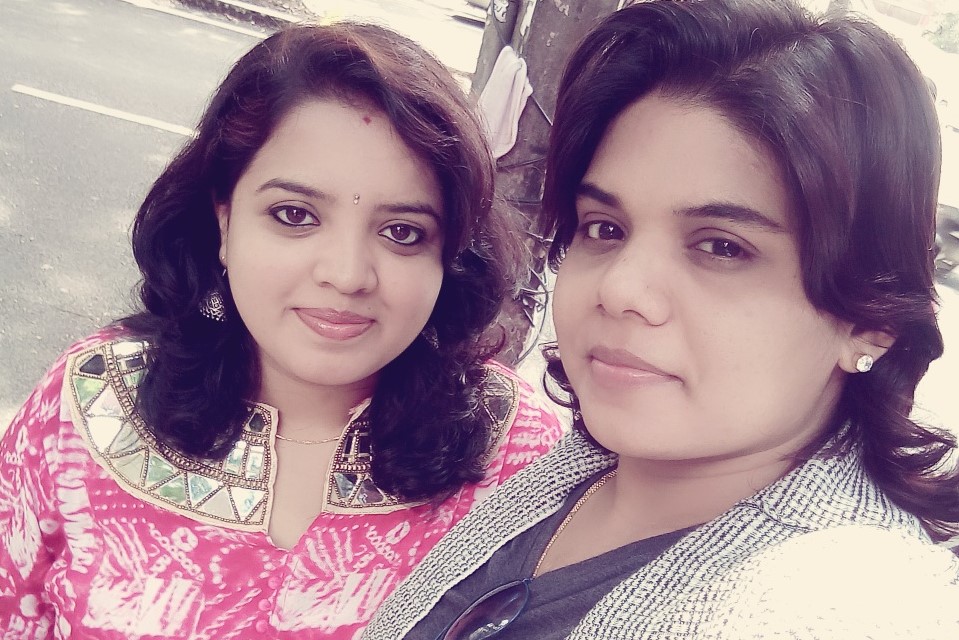 Any advice to lesbian couples out there?
Spoorthy: Love is not a crime. If you love someone truly try to have a dialogue with your loved ones so that they are able to understand your love. If they don't understand, work on your relationship and be happy together. When no one accepts you and there is no one to help (which happened in our case) be strong, be true and make every effort to be together.
How is life with your partner currently?
Sindhur: Life is rocking. Even in our dreams, we didn't think that we would be so happy together. Being in love with each other has made our lives beautiful. We know we might face problems again but we are strong enough to face any situation together.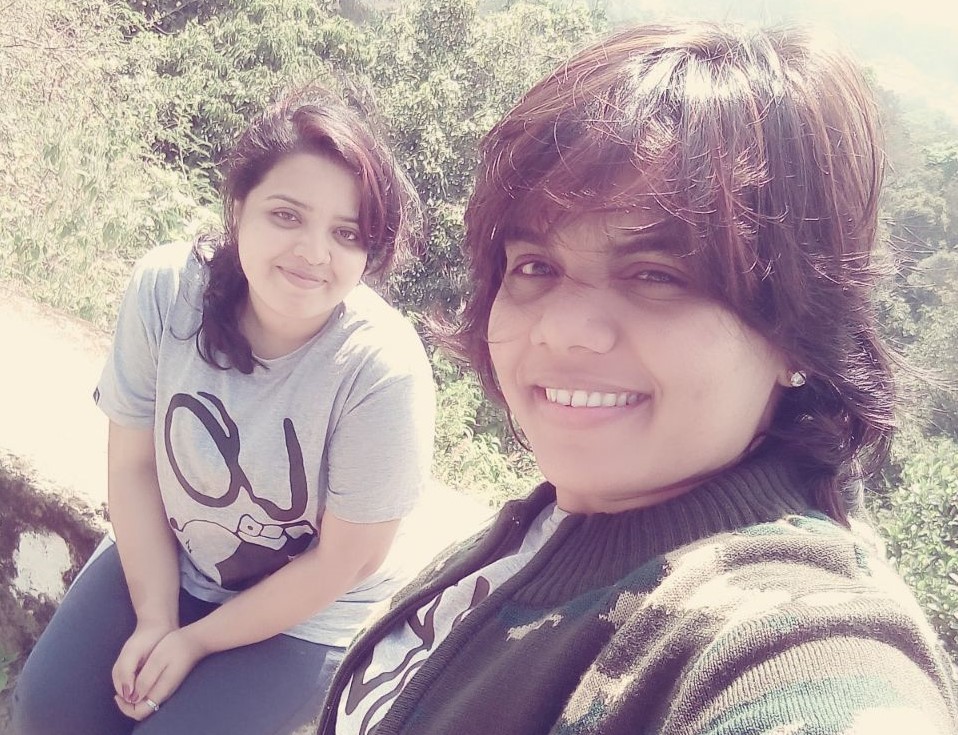 To know more about Sindhur and Spoorthy, follow them on facebook.
Comments
comments